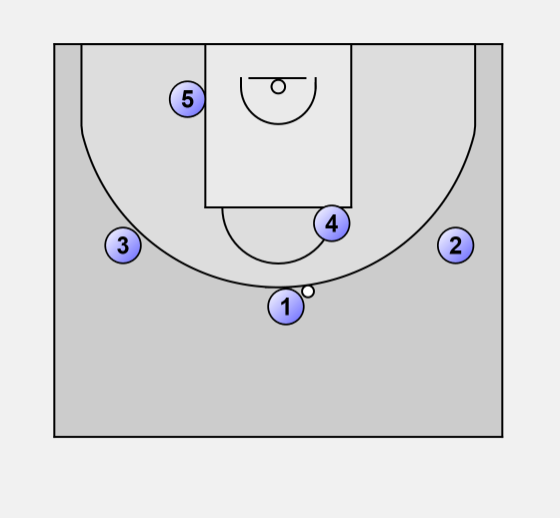 Start position is a 1-3-1 with two wing players a High post and a Low post.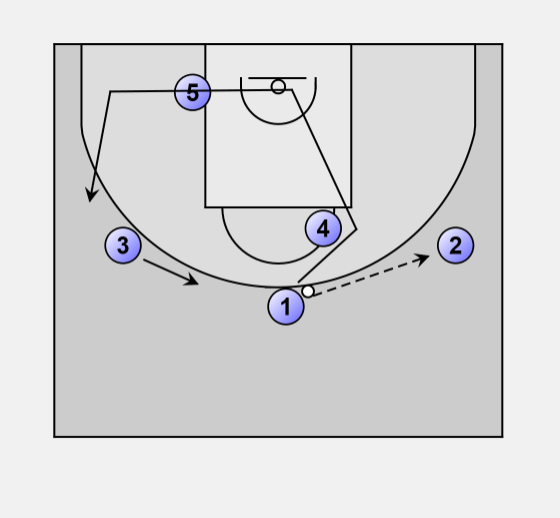 The play should start on the weak-side.
If this is not possible we play an overlay (square out-fit), or the low center frees the side.
As the first option the guard cuts to the basket using the (High post as a screen)
The other forward fills the place of the guard.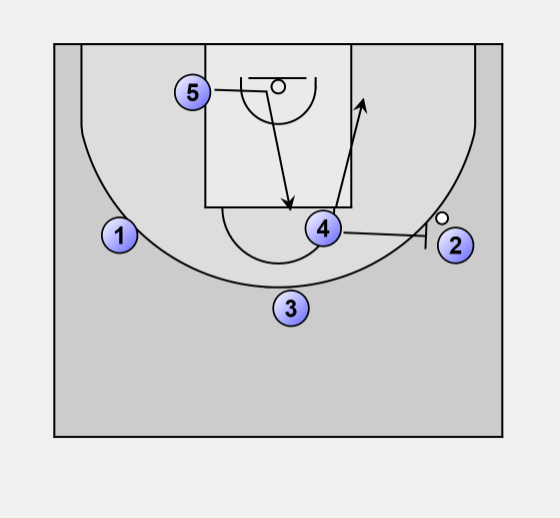 The next option is decided by the player on the high post.
a) simple CUT to the board followed by posting up in the low post
The low post cuts to the basket and takes the high post position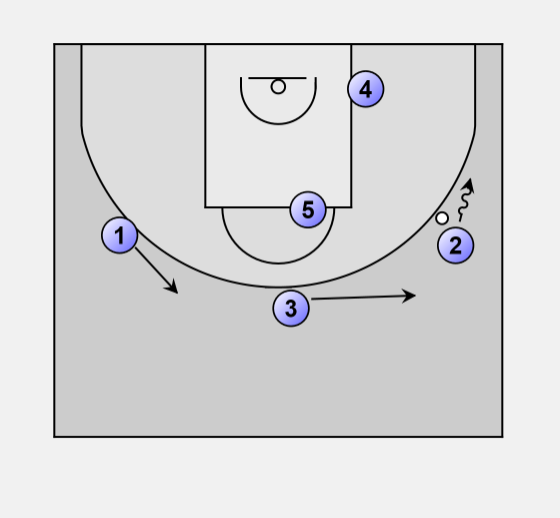 If both center playes are posting up on the ballside we can play a strongside square.

Submitted by: Gerrit Sittner
Category: Offense 1-3-1