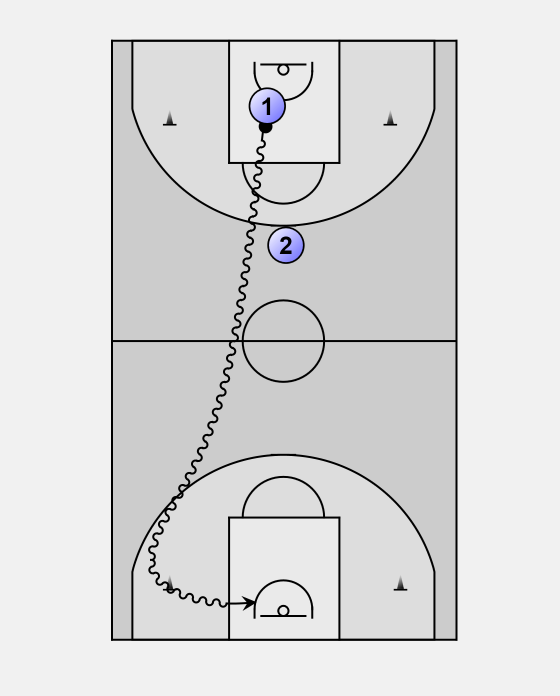 Team shooting drill, create teams from 2 to 5 players.
Each player shoots 3 times.
Give points to the times.
Made layup > 1pt.
Made shot > 2pt.
Made 3 point shot > 3pt
First player dribbles to the other side of the court around one of the pylons, makes a layup, and takes the rebound.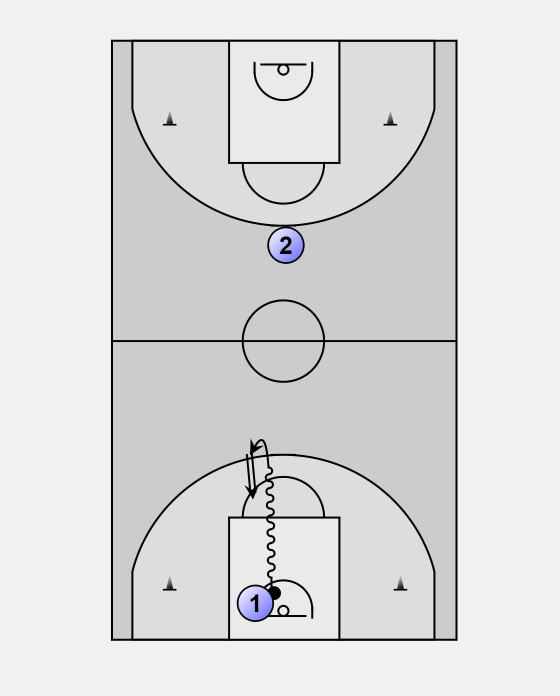 After rebounding the player dribbles to the 3-point line and takes his second shot.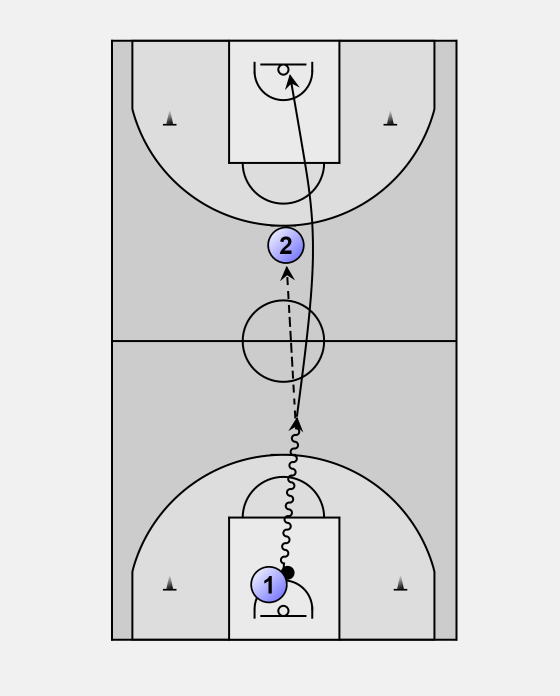 The player takes the rebound and dribbles towards the other side.
When he reaches the mid circle he passes to a team member at the top of the bucket.
Player 1 continues to run and touches the board.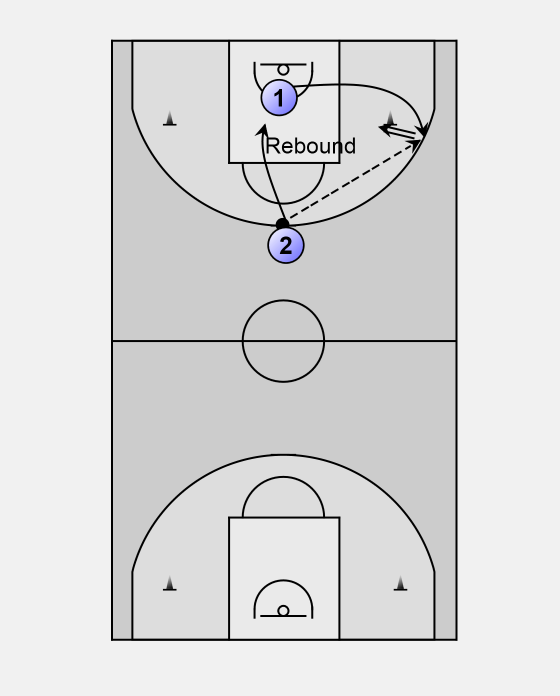 Player 1, runs around the pylon and receives a pass from 2.
Player 1 takes his shot, player 2 rebounds and begins with his round of 3 shots.
Player 1 takes the place of player 2 at the top of the bucket.
As this drill is focused on speed, it should not be used as a warming-up exercise.

Submitted by: Olivier Hirsch
Categories: Shooting, Passing, Conditioning, Rebounding