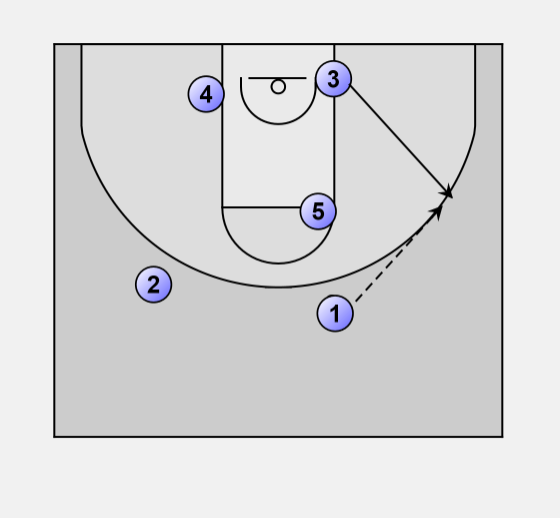 #3 v cuts and get open on wing.
#1 passes the ball to #3.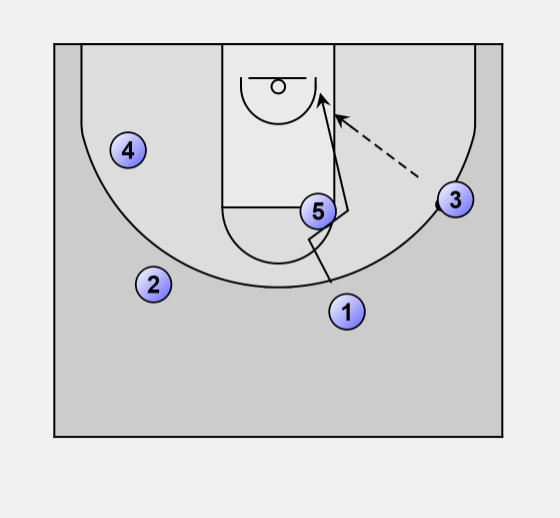 After the pass #1 Rub Cuts of a screen set by
#5.
#3 looks to pass to #1 for the lay up.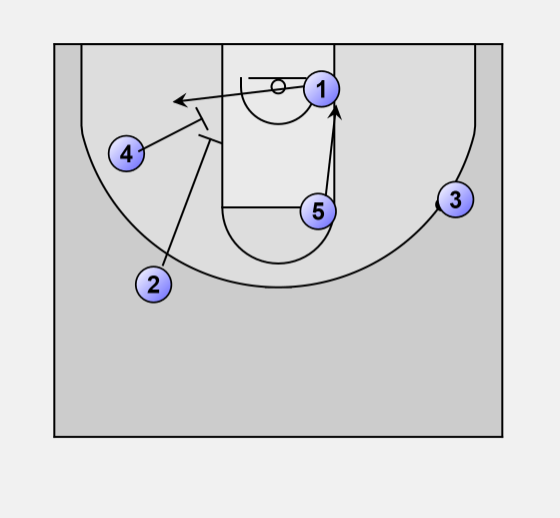 If not there then #4 and #2 set a double screen for #1 to roll up for the 3 pt shot.
#5 rolls to the low block.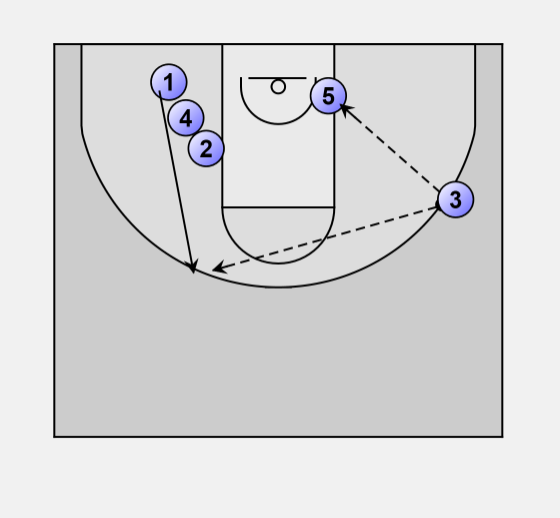 #3 looks for the post up by #5 or the 3 pt. shot by #1.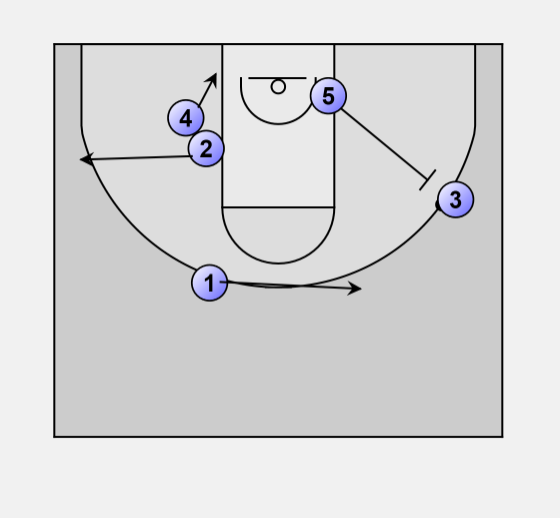 If not open then #5 sets a high pick for #3.
#1 Repositions toward #3 for the safety pass.

#3 dribbles baseline looking for the pick and roll.
If not able then hit the safety and reset.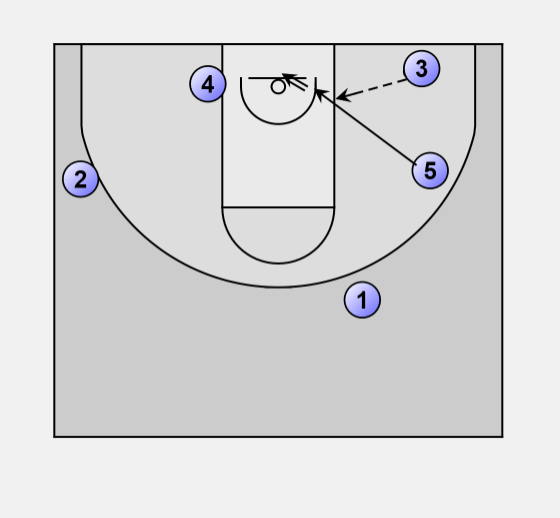 #5 rolls to the block after the pick.
#3 looks to hit #5 for the layin.
If not then #1 gets the ball and resets the offense.

Submitted by: Jeffrey Roemisch
Category: Offense man