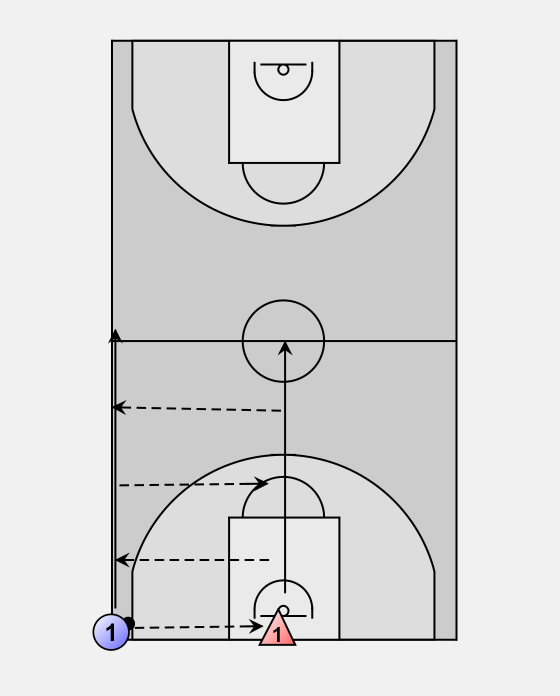 Setup:

Two players.
Offense with ball on side line, defense on axis line.
Drill starts with the two players sliding towards the midline passing the ball between them.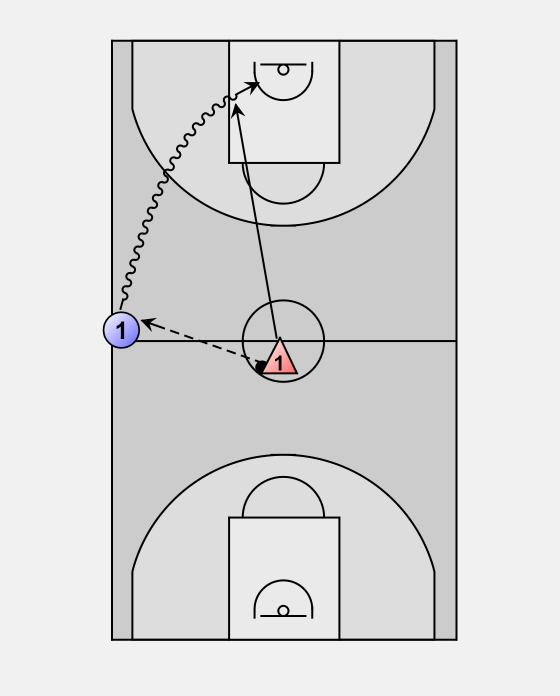 After they cross the midline and offense has the ball, offensive player tries to score, and defensive player plays defense.
Offensive player can dribble, but has only 1 lay-up, or jump-shot to score.
If offensive player scores, offense stays offense, defense stays defense.
If offensive player misses switch offense and defense.

Submitted by: Marek Zukowski
Categories: Defense, Offense 1 on 1