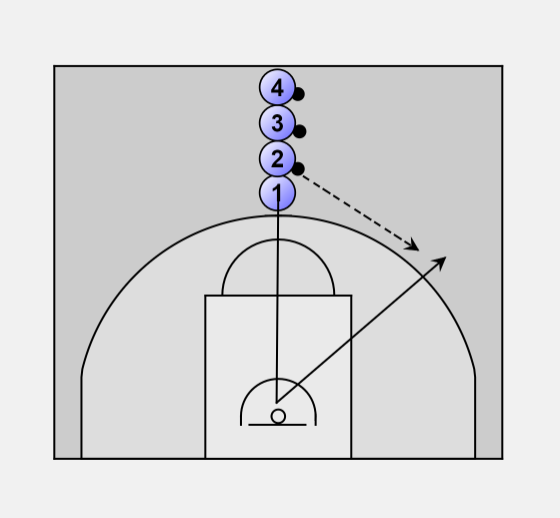 Simple but effective 3 point shooting drill to practice shooting after cutting.
Drill starts with a player 1 cutting through the basket and back outside the 3 point area.
2 passes to 1 who should catch the ball facing the basket ready to shoot.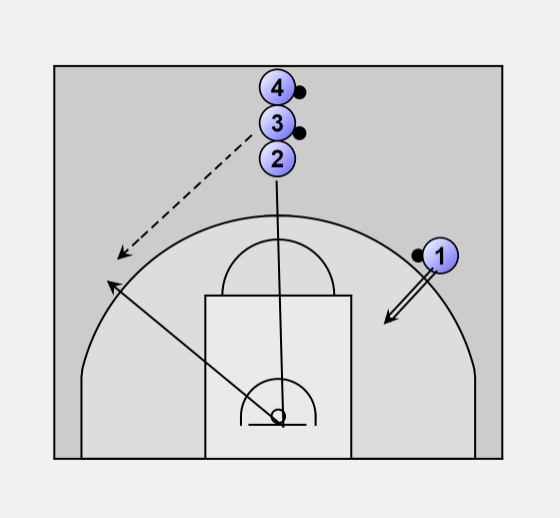 1 will shoot the 3 pointer and rebound his own ball and goes back to the line.
2 starts cutting towards the basket and makes the same moves.

Submitted by: Grega Sajevic
Categories: Shooting, Cutting, Rebounding, Passing