4 OUT 1 IN OFFEN
S
E
Spots:
1 = Point
2 & 4 = are interchangeable depending on the defensive match ups
3 = is the shooter
5 = is the cutter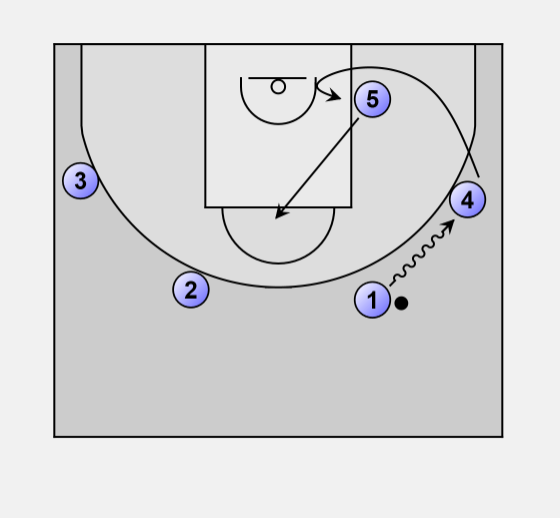 As 1 commences the play by dribbling towards 4 on the wing (Shallow Cut), 5 breaks to the free throw line and 4 makes a hard cut towards the basket then posts up for a quick feed and shot opportunity.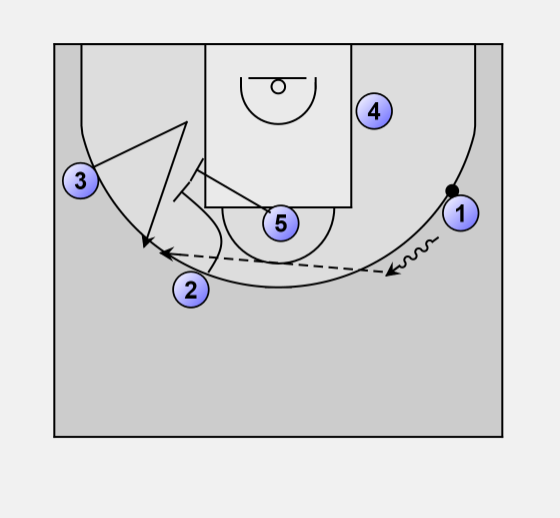 • If 4 is not immediately open 2 and 5 down screen and head hunt 3's defender.
• 3 attempts to get his defender as deep as possible then break out off the double screen and receive the ball for a 3-point shot.
• 4 can step off to the short corner to create space for 5 to open up off the screen.

Submitted by: Matthew Dunstan
Category: Offense man