54 - High post back door.
(55 - same play with opposite big man)
Use against a half court man to man.
#4 flashes to the foul line.

#1 hits #4 with the pass at the foul line.
#5 picks for #3.
#3 breaks outside to the basket around the pick.
#2 breaks inside and to the basket slightly behind #3's break.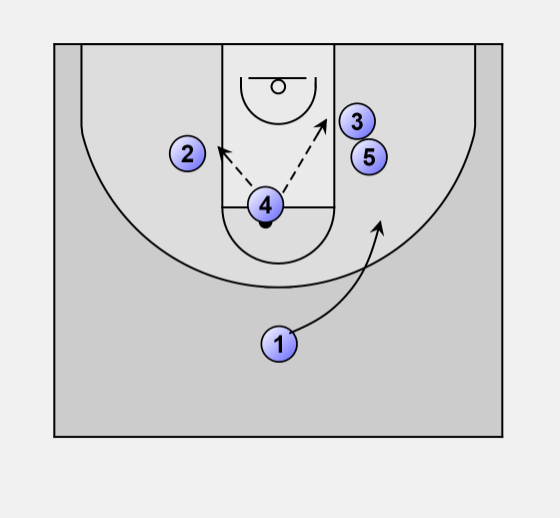 #4 has the option of hitting #3 for the layup or #2 for the weak side layup.
If neither is open, #4 hangs on to ball as #1 breaks right.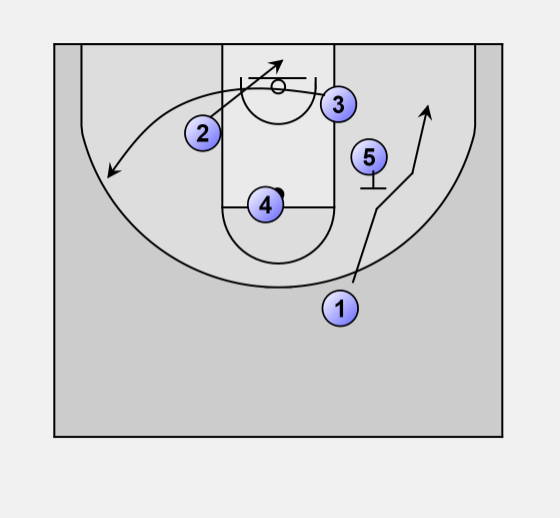 #3 proceeds through the paint and out to the left wing.
#2 goes under the basket.
#5 sets another pick for #1 as #1 cuts around.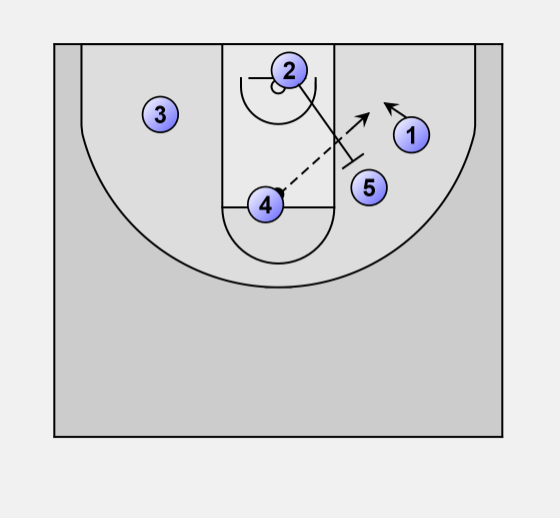 If open, #4 hits #1 on the baseline.
#2 breaks to set a pick for #5 just outside the right elbow.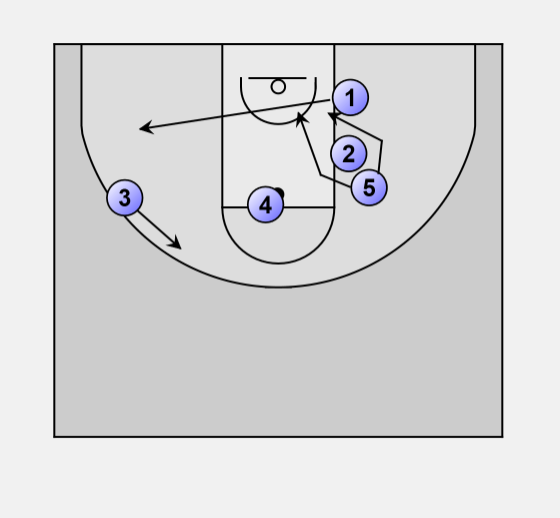 #1 cuts through the paint to the weak side.
#3 rotates toward the top of the key.
#5 can break inside or outside the pick to the basket.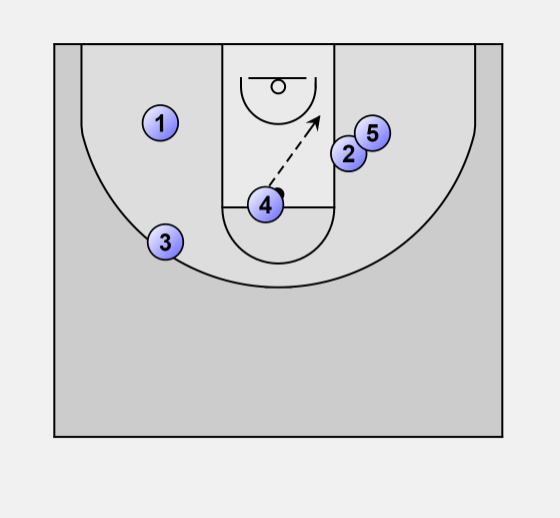 #4's main option at this point is #5 going to the hoop.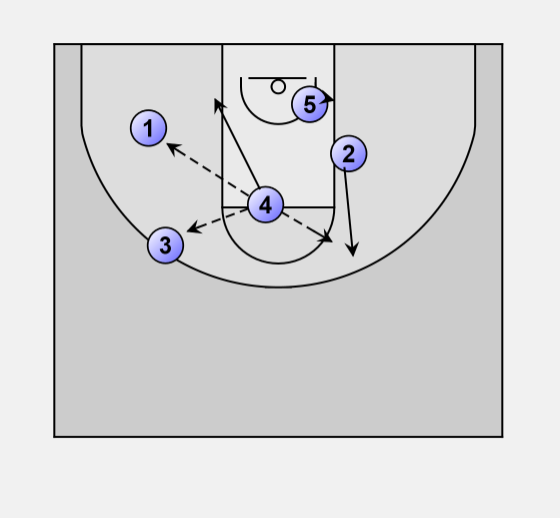 If #5 was not open on the break to the hoop, #5 has the following options:
A. Hit #1 on the left wing.
B. Hit #3 at top left of the key.
C. Hit #2 flashing out.
#5 should reset at the low post.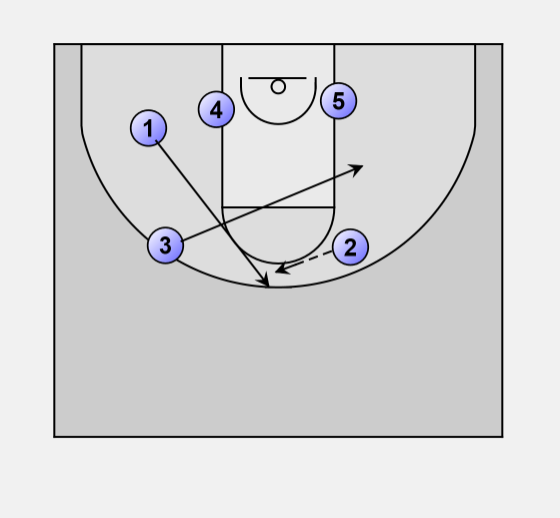 In this case, the ball went #2 on the flash out.
#2 can hit number three cutting through the foul line or he can RESET the offense by hitting #1 on the flash to the top of the key.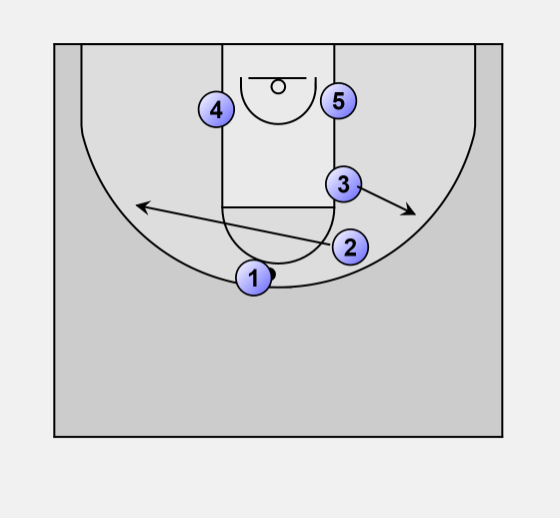 If the offense is RESET, #2 has to cut across the circle back to the left wing.
#3 pops back out to the right wing.

Submitted by: Northglade
Category: Offense man