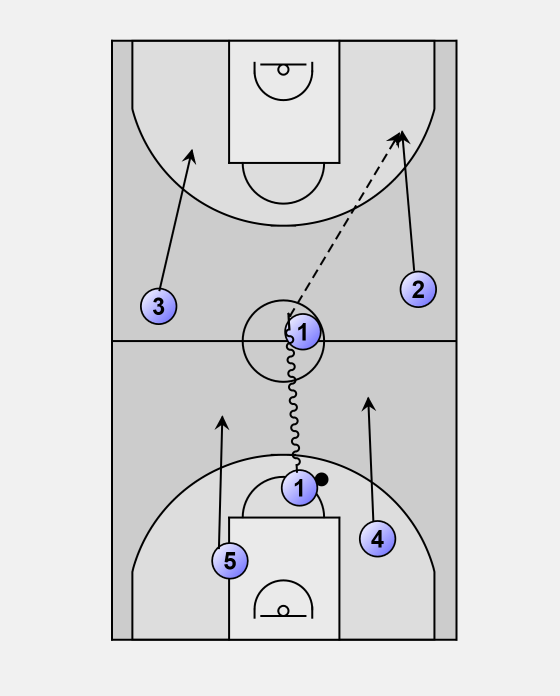 Point guard (1) should clear "traffic" and be looking to pass within 2 1/2 dribbles. The ball
should be passed to either side as soon
as possible.
Although I have diagrammed the play with traditional positions (eg centre and power forward trailing) the key is for players to just fill whatever position.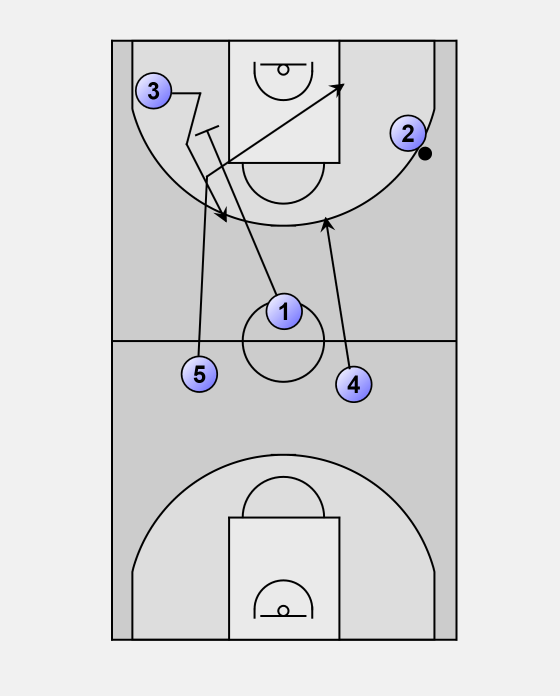 The inside trailer opposite the wing that receives the ball, flashes to the low post.
The point screens away for the other guard.
The other inside trailer moves to 3 point line.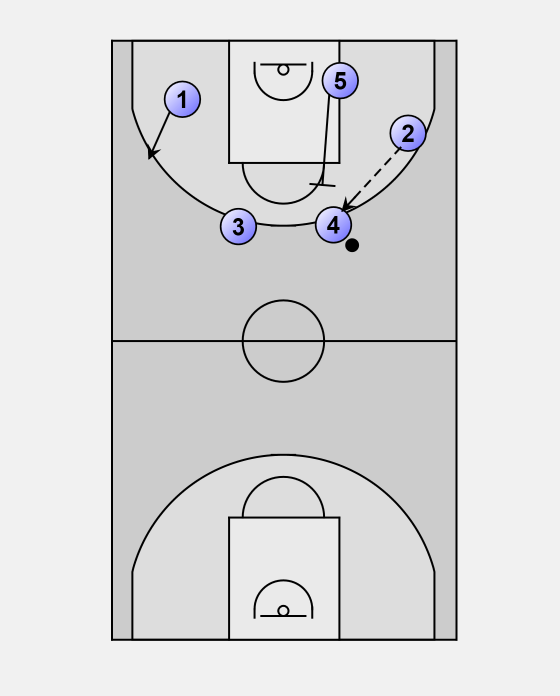 Wing player reverses the ball to the trailer, and low post moves up to back screen trailer.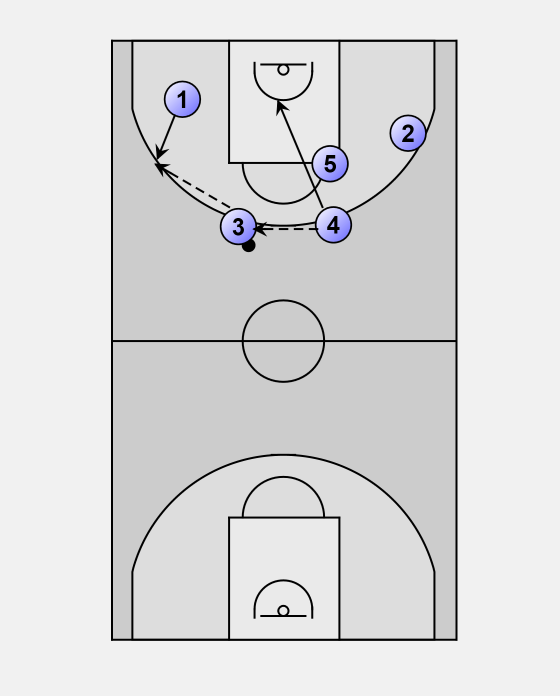 Trailer kicks ball on and cuts off back screen
Ball can be further reversed to other wing

Submitted by: Michael Haynes
Category: Secondary break