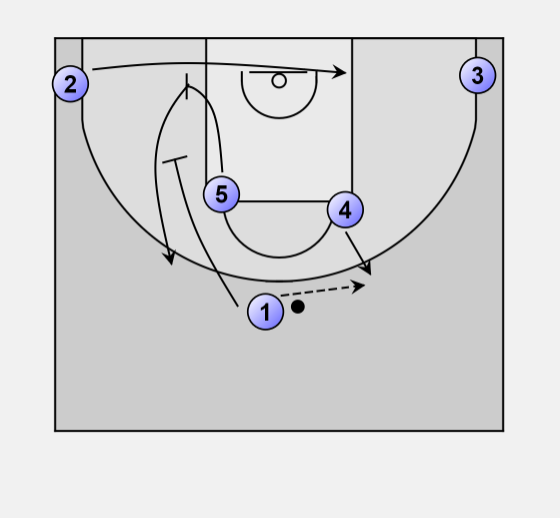 Azovmas - 5 twirl
Start with 2 high posts and 2 low wide.
Guard calls for either 4 or 5, in this case 4.
5 goes to the low post and sets a baseline screen for 2.
1 passes to 4 and sets a screen for 5, 5 goes high.
After the screen on 5, 1 goes wide.
4 should look if 2 is free under the basket for a quick score (probably not but you never know).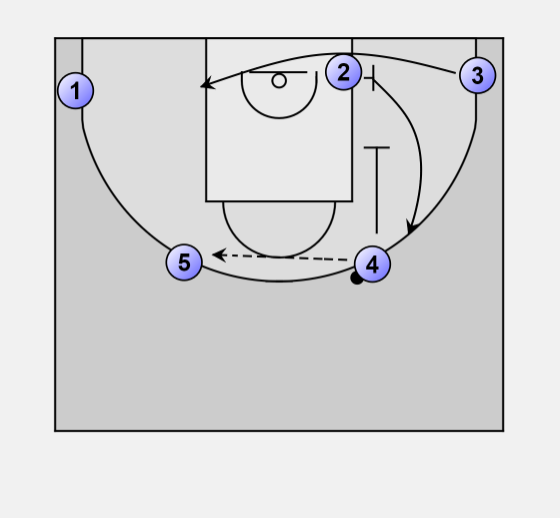 After the start the offense changes into a flex offense.

Submitted by: David Dedek
Categories: Offense man, Offense flex, Offense