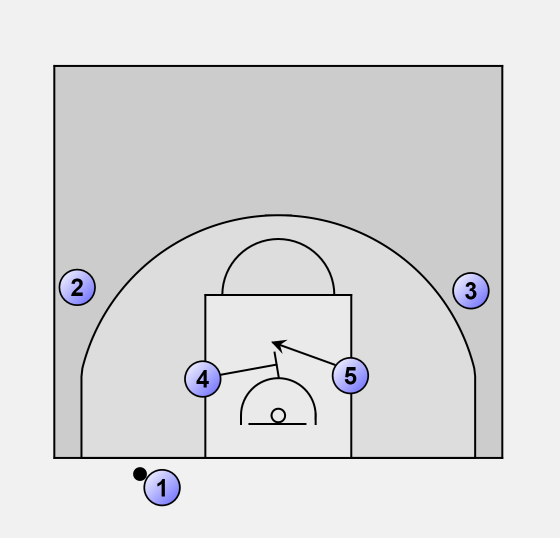 Baseline out of bounds - Cross option 2
4 & 5 go to set cross screens as usual BUT ball side post sets screen for weak side post.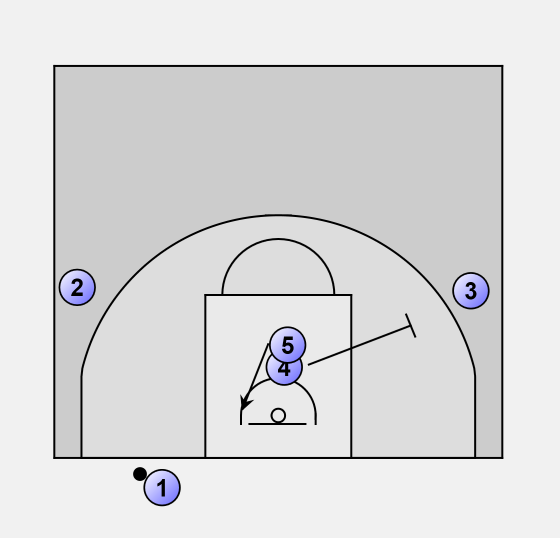 5 comes off screen by 4.
4 continues on and sets screen for 3.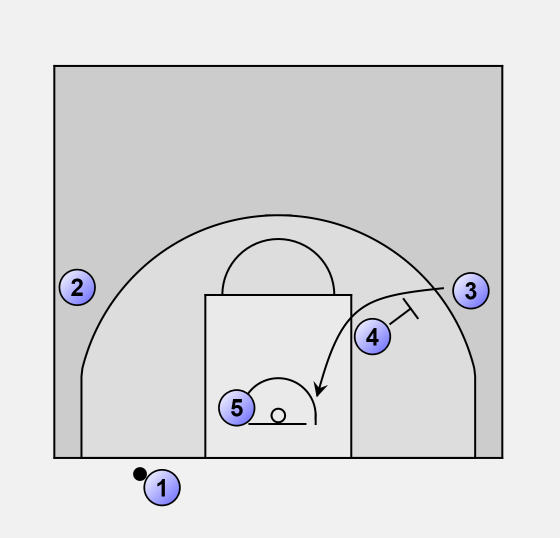 3 comes off screen and cuts to basket.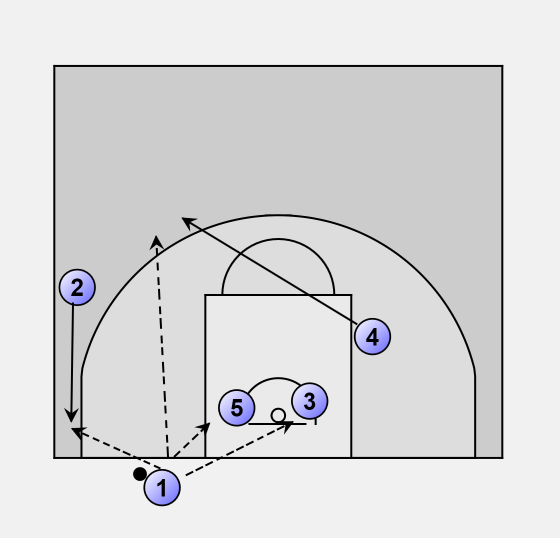 2 cuts to corner for release.
4 cuts to safety release position.

Submitted by: Daryl Miller
Category: Out of bounds baseline