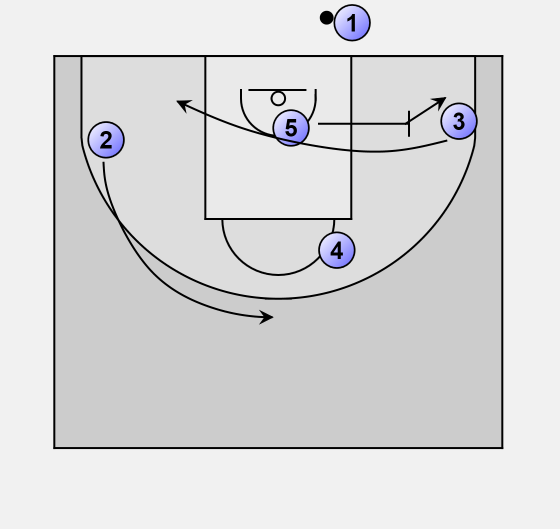 ASK Riga 2008-2009 - BOB X
5 sets a baseline screen for 3, who cuts to the other side.
If either 3 or 5 get free 1 gives a pass.
2 goes to the guard position, safety pass.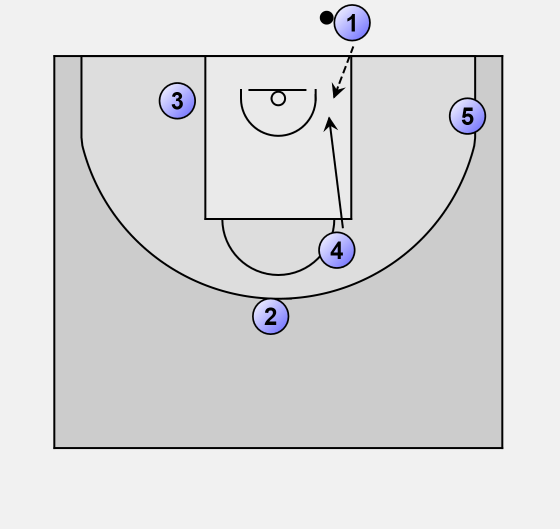 Using the defenders running in to each other 4 flashes to the ball, gets the pass from 1 and scores.

Submitted by: David Dedek
Categories: Out of bounds baseline, Offense man