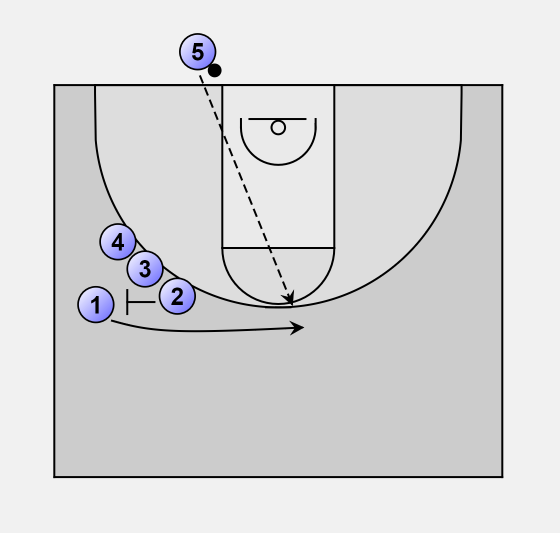 From the paper archives: Kentucky Silver
Screen, staggered screen.
4 players outside the 3-point area!!!
2 sets a screen for 1, if 1 is free on the top he will get the ball for the 3-point shot.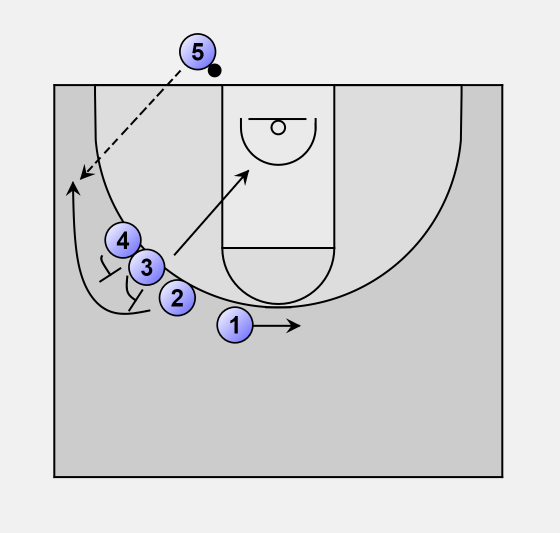 2 uses the staggered screen from 3 and 4 to get free in the corner.
The moment 2 passes 3, 3 cuts to the basket (another inbound option).
4 steps out.
In this case 2 receives the ball from 5 and takes the shot.

Submitted by: Jes-Soft
Category: Out of bounds baseline