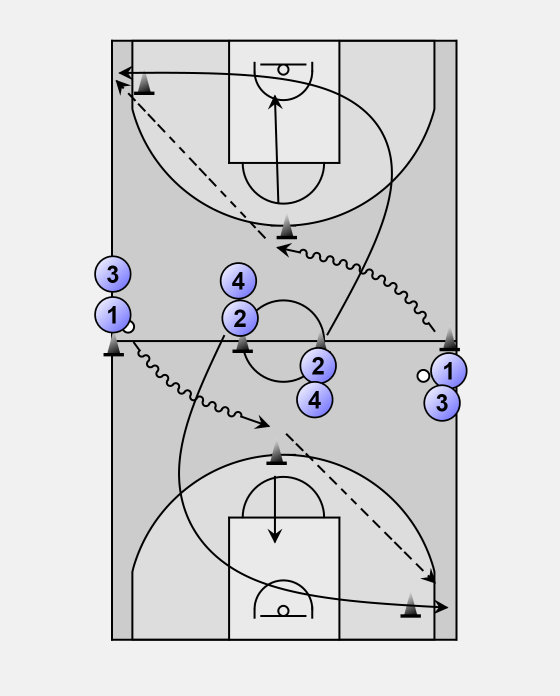 Corner cuts

Run for a period of time or amount of shots made.
Setup as shown in the sketch.
Player 1 at the outside pylons make a cut dribble to the central cone (position of offensive/defensive balance).
Player 2 at the mid circle pylons make a L cut to the opposite corner.
At the opposite corner 2 receives a pass from the dribbler and takes a shot.
1 takes the rebound and passes to a player at the side line.
Players change positions for the next rotation.

Submitted by: Francisco Retamales
Categories: Shooting, Shooting, Dribbling, Passing