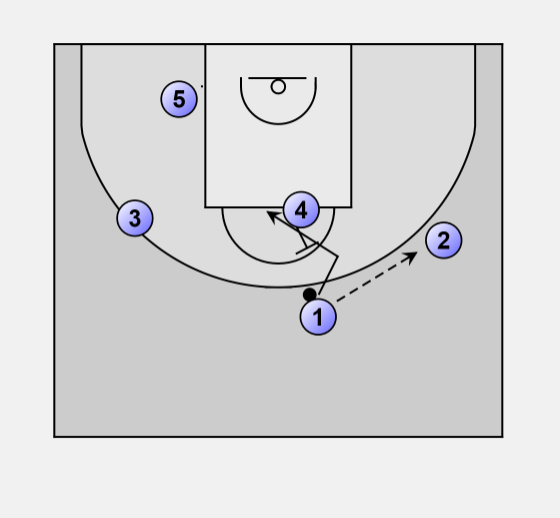 Pass from 1 to 2, 1 cuts with the help of
the screen set by by center 4 to the basket.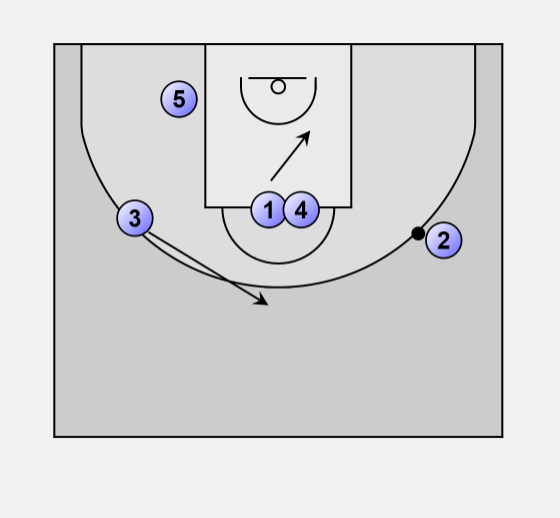 The moment 1 passes the freethrow line 3 takes the guard position.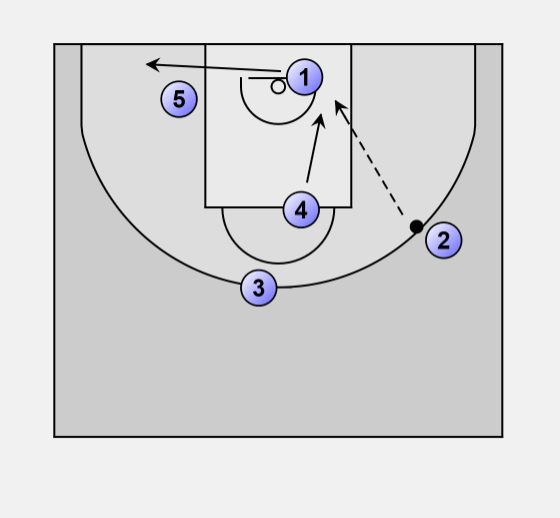 After the screen 4 rolls off first facing the ball and then moves towards the basket.
2 passes the ball to 4.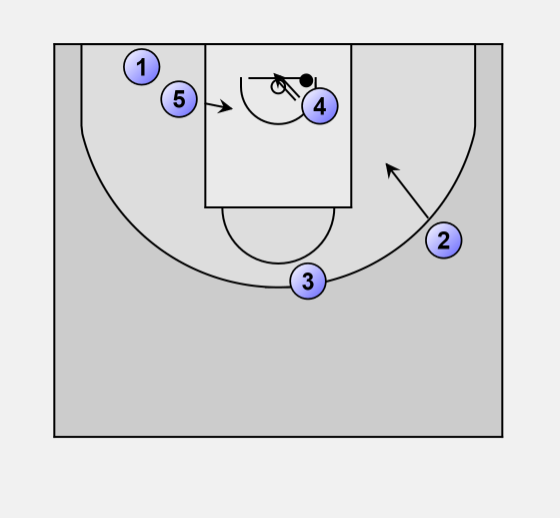 4 makes the layup.
And 4 and 5 go for the offensive rebound.
2 and 1 step in for the rare bounch of the rim

Submitted by: Jes-Soft
Category: Offense 1-3-1