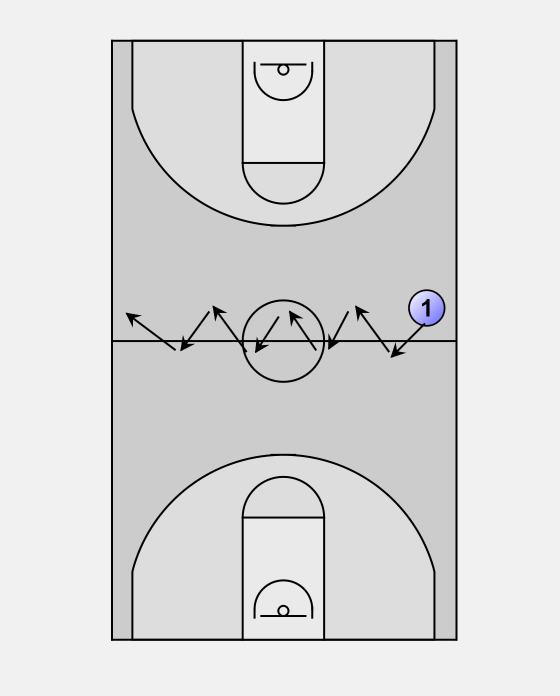 Footwork drills

Agility jumps (squat)
Purpose:

To develop coordination and foot quickness and to improve conditioning
Procedure:

Each player is positioned with both feet on one side of a line on court.
The players jumps rapidly and continuously from one side of the line to the other.
Variation:

Square Jumps: with feet together, the players jump in a square pattern-forwards, sideways, backwards en sideways.

Submitted by: Wiet Jacobs
Categories: Guards-forwards, Conditioning