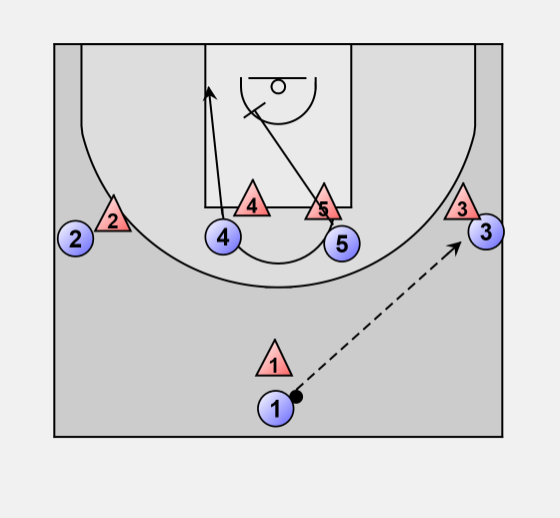 Inside game:
1 pass 3. 4 drops to the baseline 5 is going to screen for 4. 4 takes the screen. 1 and 2 change position. There is your play.
If the 4 or the 5 player can not get the ball.
The ball reverse to the other side. The 5 player cut's hard to the ball. If hey can't get the ball he screens for the 4. 2 and 3 change position.
GJH. 06/07/99)
comment and remarks:
g.j.heijink(at)gironet.nl

Submitted by: Gerrit Jan Heijink
Category: Offense 1-4