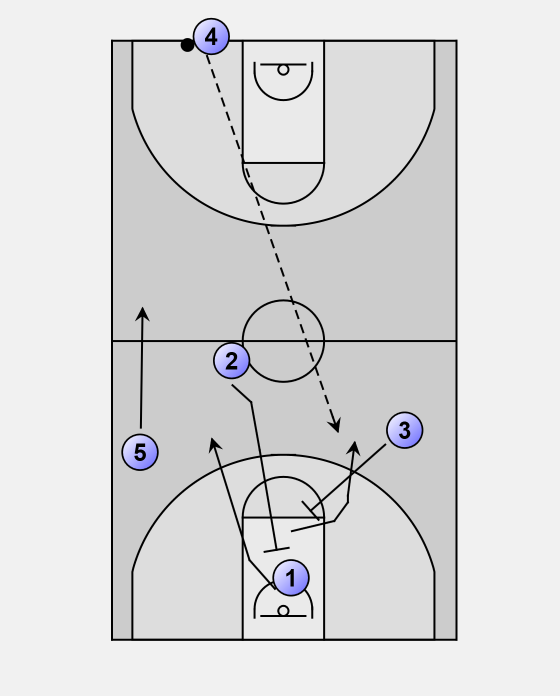 5 comes back towards the ball.
2 down screens for 1.
3 screens for 2, then goes to the rim for a tip opportunity.
4 looks to 2 for the shot.
Note: you may run this to advance the ball and call a time out on the catch, if you have one left.

Submitted by: L. Obermayer
Category: Offense