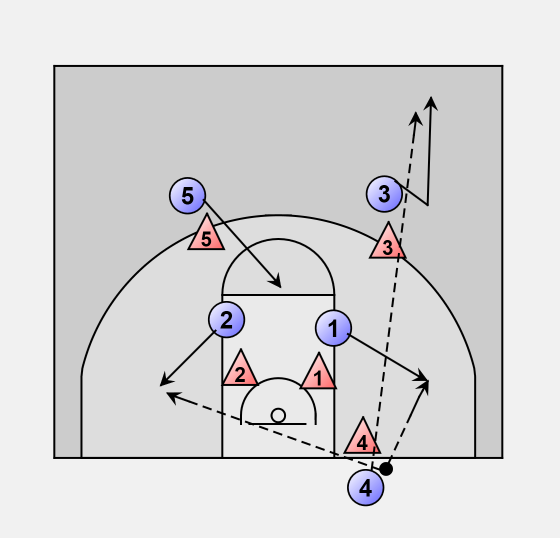 1 Fakes then cuts to outside.
2 Fakes then cuts to outside.
3 Fakes back then runs sideline
4 Makes sure she is not under basket, then
looks long to 3, short to 1, or short to 2.
Then runs basketline.
5 Cuts to foul line for reversal of ball if
needed.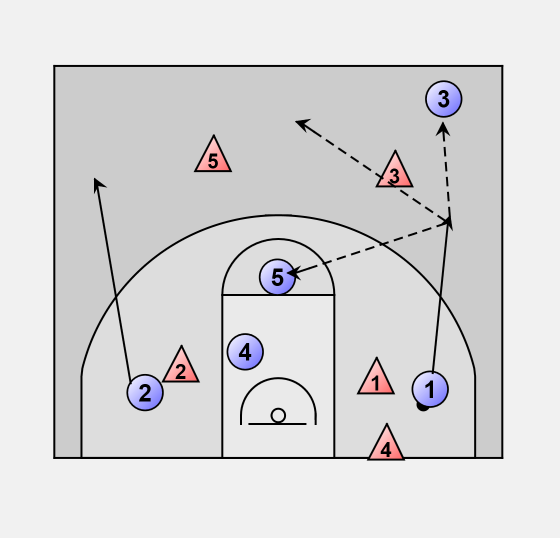 1 Brings ball across half court if allowed, also
is looking up at 3. If stopped, reverses ball
back to 5.
2 Same as 1.
3 Looks for pass from 1 for easy score.
4 Continues running basketline lookin for
pass for easy layup or to dish off to
teamates.
5 Is the trailer, or passes ball to open
person down court.

Submitted by: Mike Biskup
Category: Spring drills