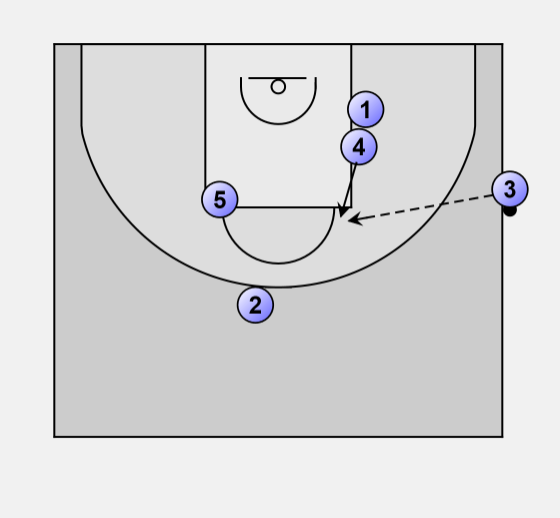 Sideline out of bounds - Soob Suns
This is a very simple sideline play that the Phoenix Suns used to take a late lead in their 2008 Christmas Day game vs. the San Antonio Spurs (which they lost on the buzzer from a terrible defensive lapse) and also to win the game not even two weeks earlier vs. the Orland Magic on December 12.
The first part of the clip shows the play vs. the Spurs with
The scoring action behind the play is the same in both cases; the ball is inbounded by Grant Hill (3) to the guard spot or elbow to Amare Stoudmire (4).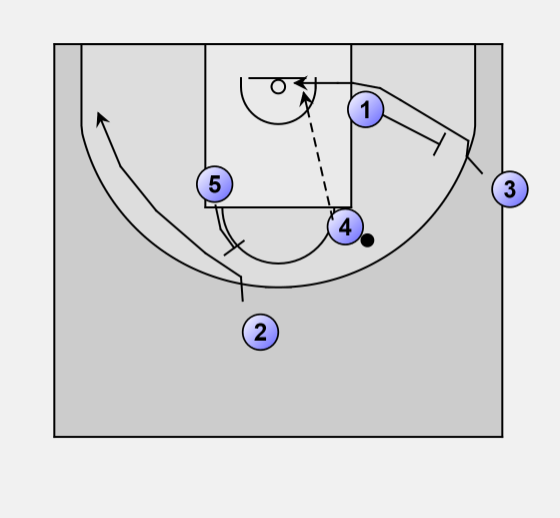 Steve Nash (1) sets a backscreen for Hill (3) while Shaq (5) sets a flare screen for Richardson (2) to keep the weakside defense busy.
Amare looks for Hill, or can go 1 v 1 from the elbow.

Submitted by: Heath Millar
Category: Out of bounds