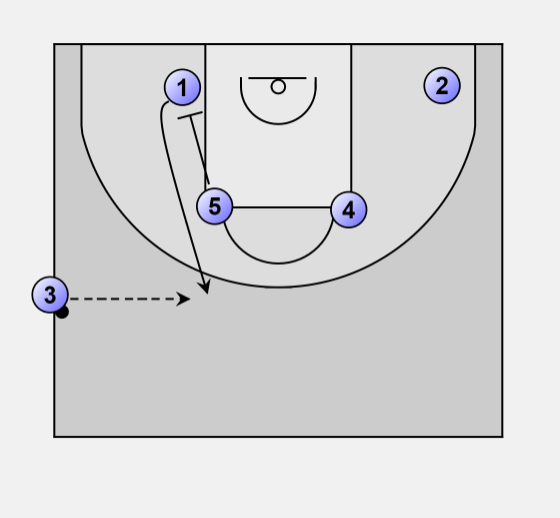 Little big.
Sideline Quick Hitter vs. Man.
5 down screens for 1 to catch the inbound pass from 3.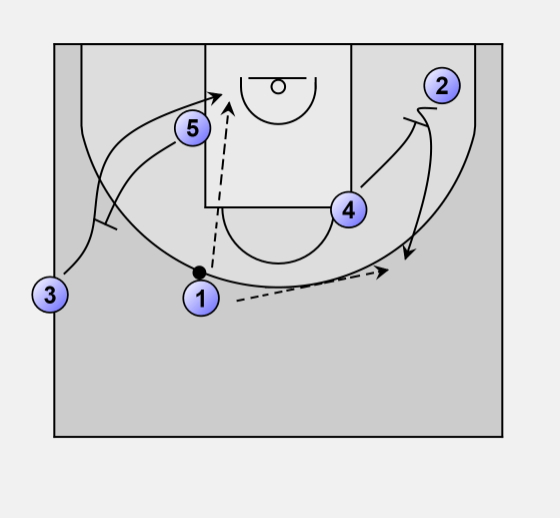 As soon as 5 has set the down screen to free 1, he sets a back screen on the inbounder 3 to cut to the basket.
A t the same time, 4 is setting a screen for 2, who is looking for either a catch and shoot or to penetrate into the paint.

Submitted by: Troy Culley
Categories: Out of bounds, Offense man