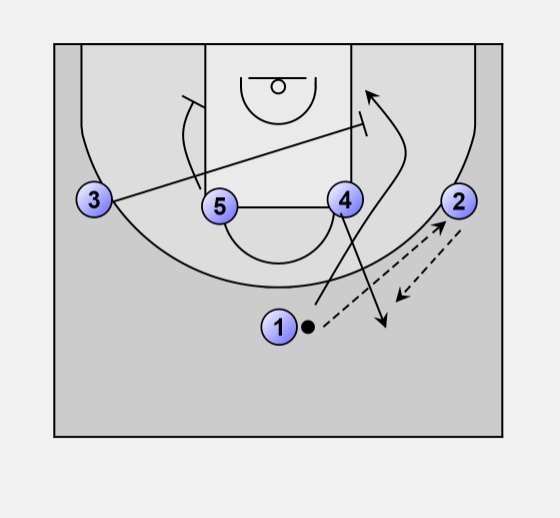 1 passes to 2 and makes a basket cut. 5 slides down the lane and sets a screen on the weak side block, 3 flashes through the key and sets a screen on the ball side block.
4 steps out to the top, 2 reverses the ball back to 4.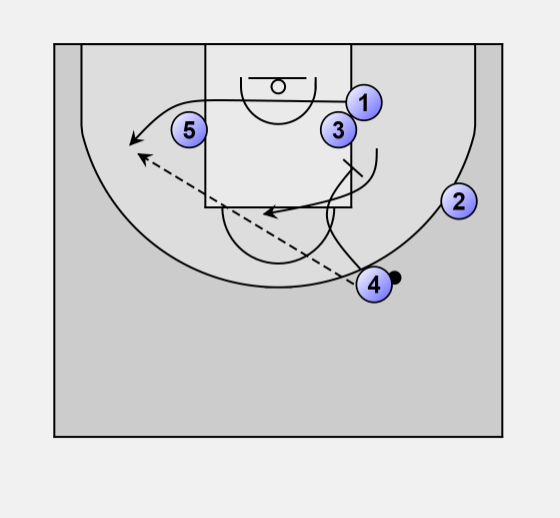 1 cuts through the key and moves in behind 5, 4 skips the pass to 1 for the shot then down screens for 3 who is also looking for a shot on the elbow.

Submitted by: Matthew Dunstan
Category: Offense 1-4