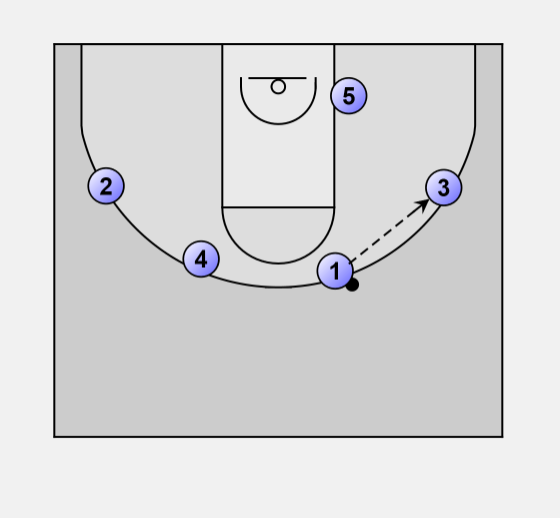 UW Swing Offense
The offense assigns each player a number.
The offense encourages guards to post up and forwards to shoot from the outside.
Players go to assigned spots but react to the defense.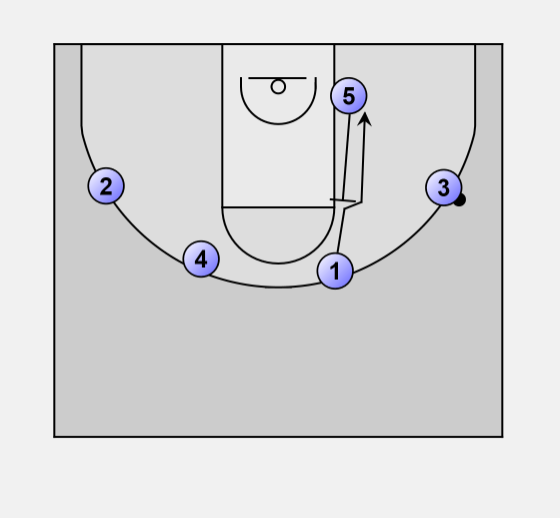 First, low post (5) sets a screen for the guard (1).
(1) cuts off the screen.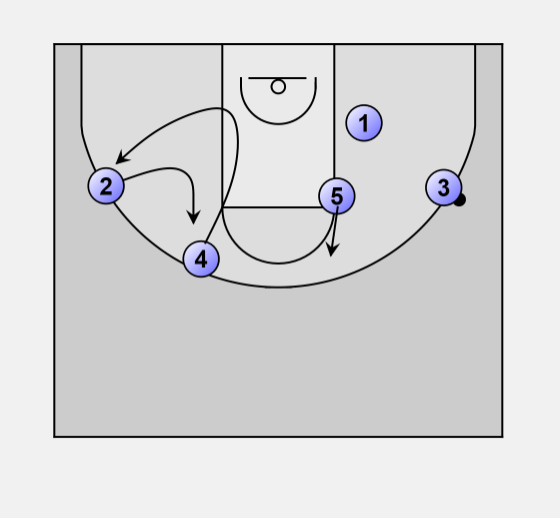 (1) posts low.
(5) look to get the ball at the elbow. If not, move back to outside.
(4) cuts into lane and interchange with (2).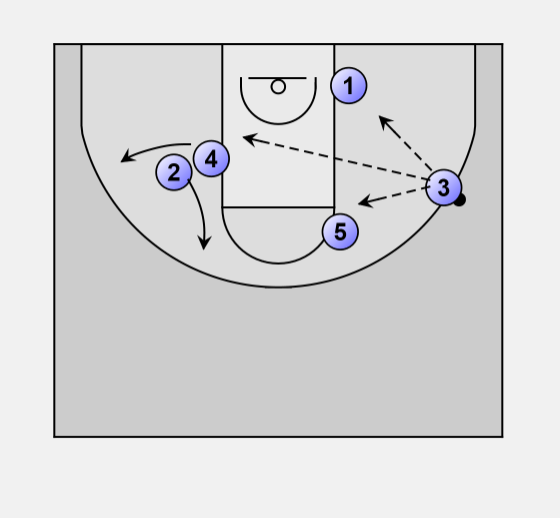 Scoring options:
* (1) gets the ball down low and posts up
* (5) hits a jump shot from the free-throw line.
* (4) gets a lay-up cutting to the hoop.

Ball "swings" from (3) to (5) to (2).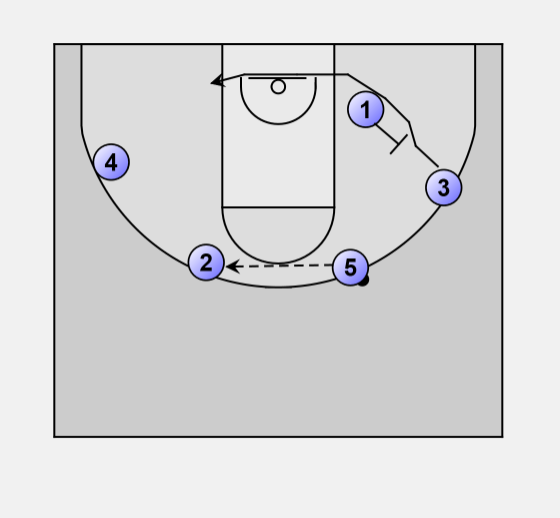 (1) sets a screen for (3).
(3) comes across to the low post.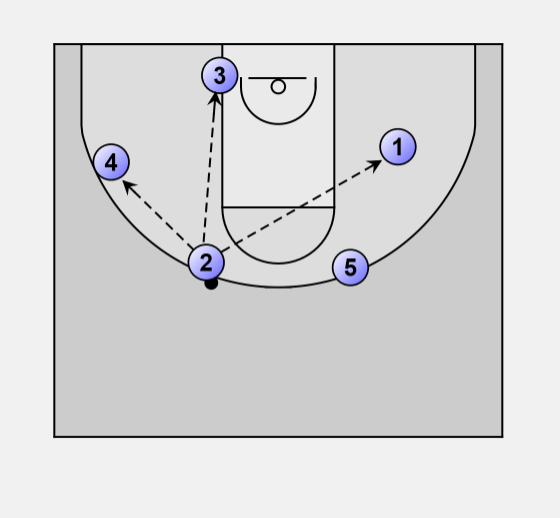 Scoring options:
* (3) makes a short shot cutting off back screen.
* (1) opens up after screening for a bucket.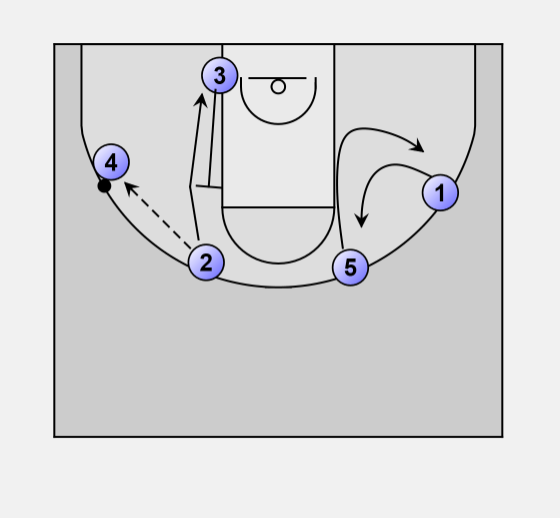 Ball is passed to (4).
The offense runs again, this time from the left side.

Submitted by: Mark Kelley
Categories: Offense swing, Offense swing, Offense man