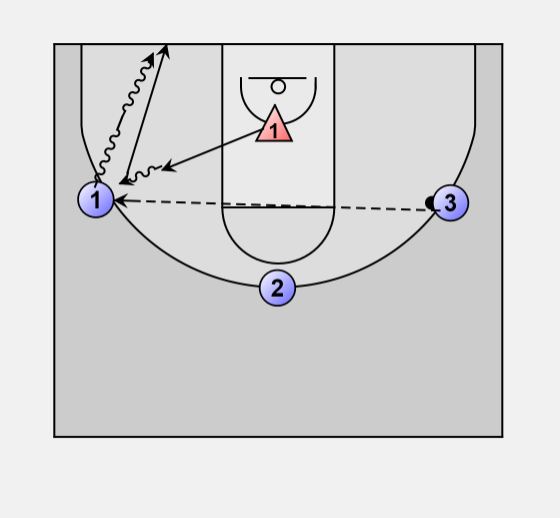 3 gives a skip pass to 1.
D1 closes out and defends 1 by cutting off the baseline drive.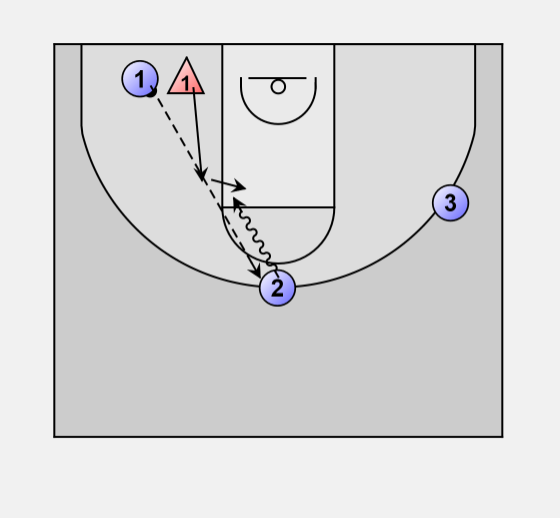 1 passes up top to 2 who tries to penetrate toward the middle and D1 shows help and makes 2 pick up the ball.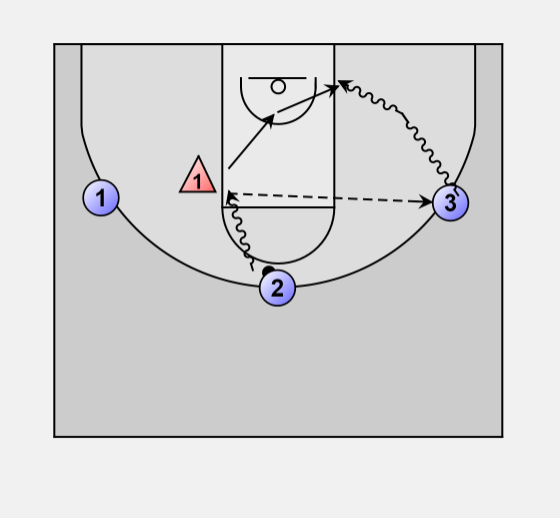 2 kicks to 3 and D1 jumps to position away from the ball.
3 penetrates baseline and D1 stops him outside the lane.

Submitted by: Ryan Shaw
Category: Defense