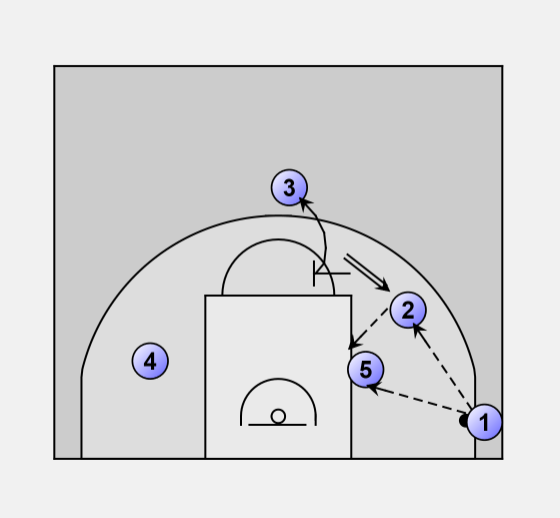 3rd Pass Options -
=============
1 should look first inside at 5.
If 1 passes to 2 coming off the screen, 2 should be aware that 5 might be able to trap his man on the baseline side... in which case the pass down the middle to 5 is on.
1 can shoot if his man sags off to help inside.

Submitted by: Curtis Perry
Category: Offense triangle