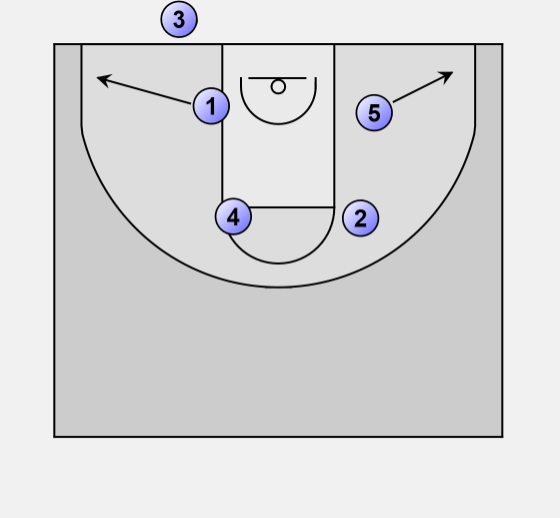 Jerry Nicholson-Winnetka Bullets
JER166(at)aol.com
Winnetka Bullets
Bullets Spread 1
This is designed as a m2m play but will also work against a zone.
Zones will usually eliminate the inside scoring options but the outside options are available.
1 and 5 step to the corners. 5 may go to the short corner, but must draw his man away from the lane.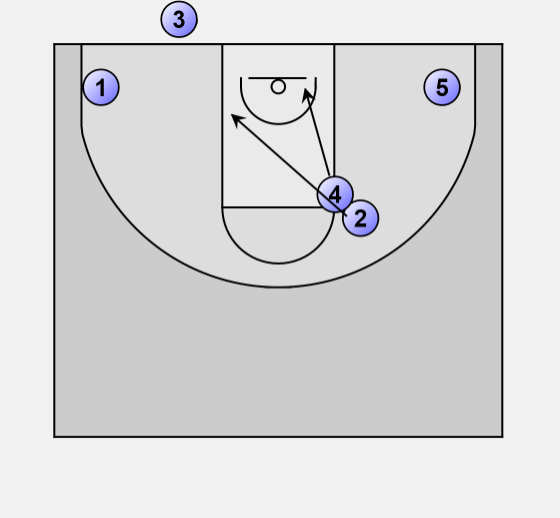 2 basket cuts ball side of the lane.
4 rolls to the basket after the screen.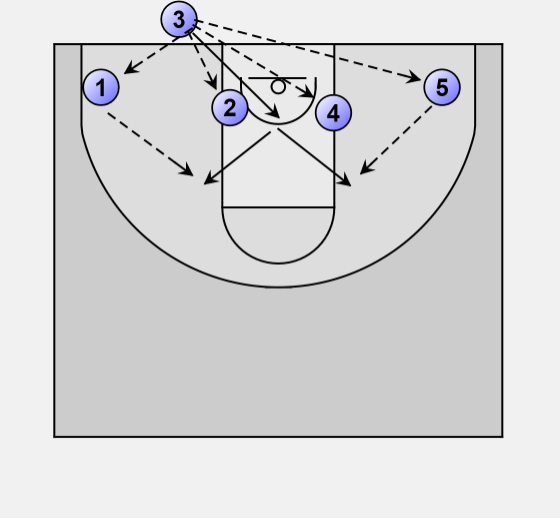 3 steps into the lane after passing the ball and looks to rebound center. 3 is also the safety for transition defense.
If the ball is passed to either corner 3 will rub off 2 and 4 and come to the ball side elbow for the pass and shot.
Option 1:

2 cutting tothe basket.
Option 2:

4 rolling down the lane.
Option 3:

1 in the corner for the shot.
Option 4
:
5 in the corner.
Option 5:

1 or 5 pass to 3 at the elbow.

Submitted by: Jerry Nicholson-Winnetka Bullets
Categories: Out of bounds baseline, Offense