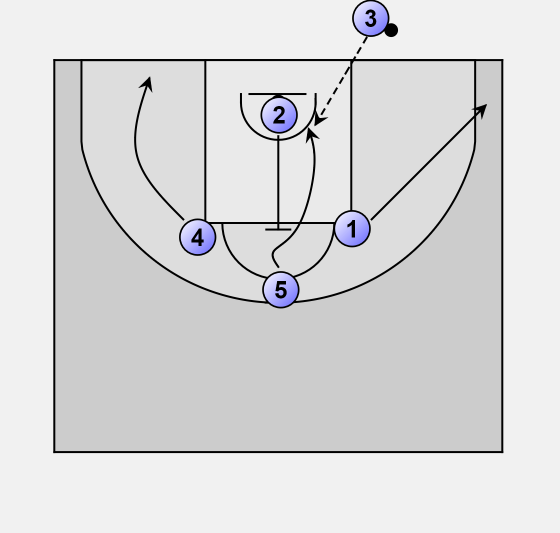 Baseline play to isolate a strong inside player.
" T "
• 2 looks to post up under the rim, if not sprints to set a backscreen for 5.
• 1 sprints to the ballside corner, 4 flashes to the short corner.
• 5 comes hard off the screen to the rim.

Submitted by: Troy Culley
Categories: Out of bounds baseline, Offense