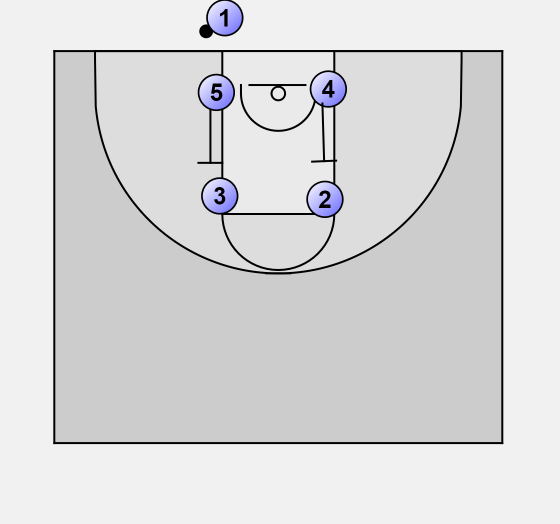 Out of bounds baseline - Box
From underneath our opponents basket.
• Player 1 always takes the ball out, everyone else in the box formation as shown.
• Players 4 and 5 run up to screen for Players 2 and 3 respectively.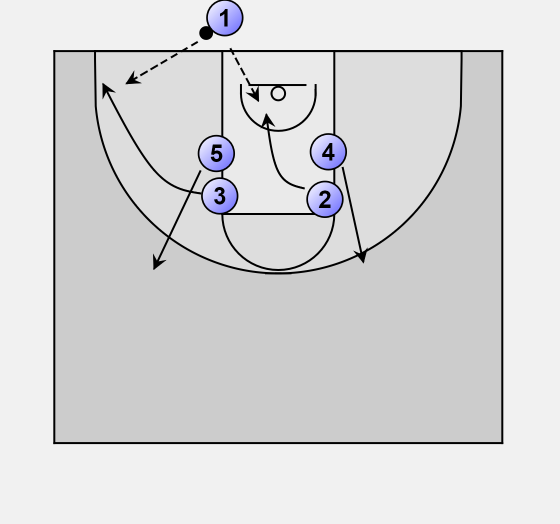 • Player 3 explodes off screen to corner for open jump shot.
• Player 2 explodes off screen down the lane for an uncontested layup.
• After setting screens
players 4 and 5
become safety outlets.

Submitted by: Tony Markowsky
Categories: Out of bounds baseline, Offense man