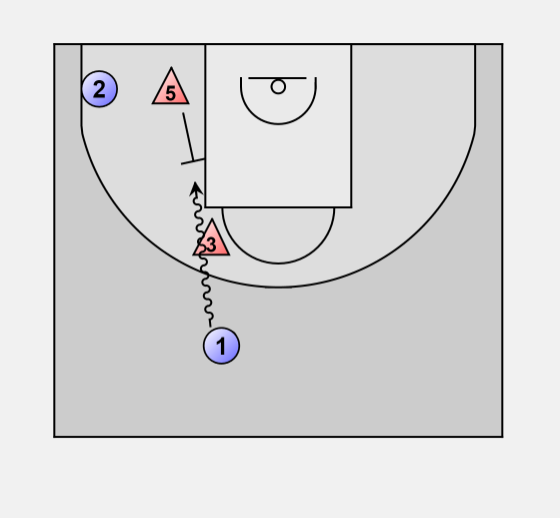 Help and Recover
Two on two in half court.
1 drives hard past defense #3.
5 comes to help on defense and stop drive of 1.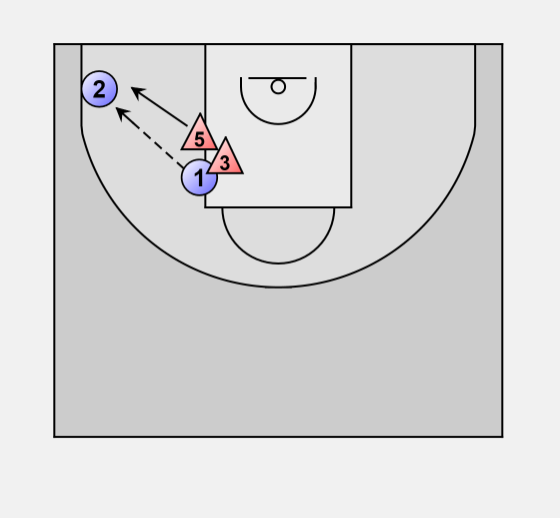 1 then passes the ball to 2.
2 is down low ready to shoot the ball.
5 must recover to the shot with a hand up (close out).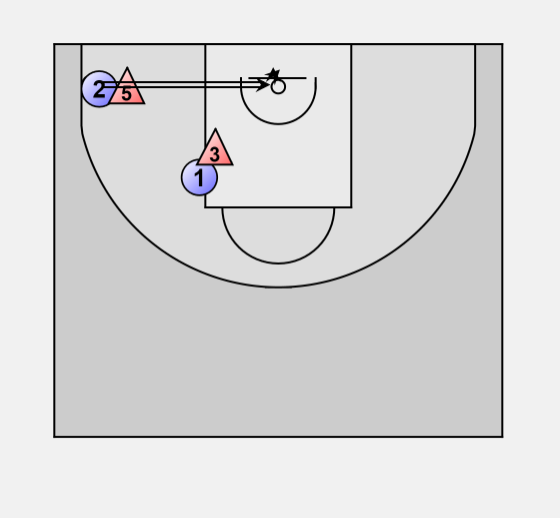 When the shot is away both 5 and 3 must box out.

Submitted by: Niall Quinn
Categories: Defense, Shooting