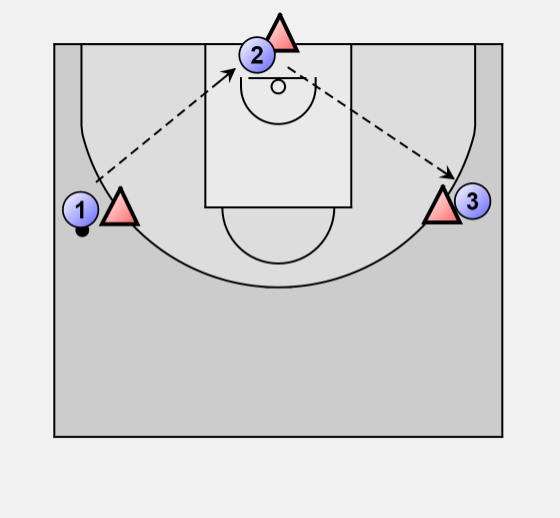 3(wabc-ref.exo8sp)
OBJECTIVE:
improvement of 1 to 1 defense in the central lane.
LEVEL OF PRACTICES:
all levels
ORGANIZATION:
Work on a half court with a minimum of 3 players. The player are located at the pylons (one player under the basket and the other two at the crossing of the side line and the extended free throw line).
DRILL:
1 passes to 2 and 2 passes to 3 .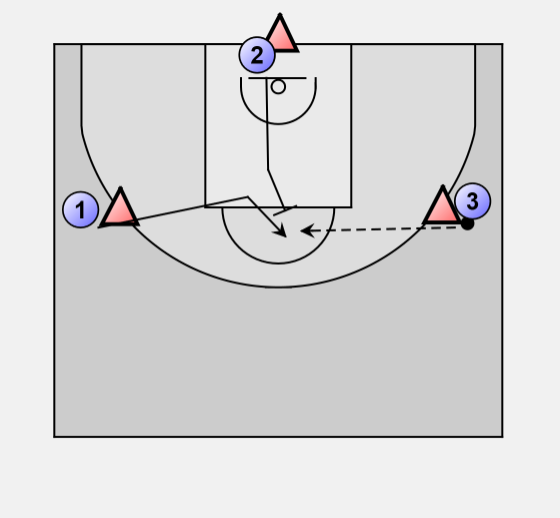 At the sametime 1 goes towards 3 to receive the ball in the central lane.
2 comes up to defend 1.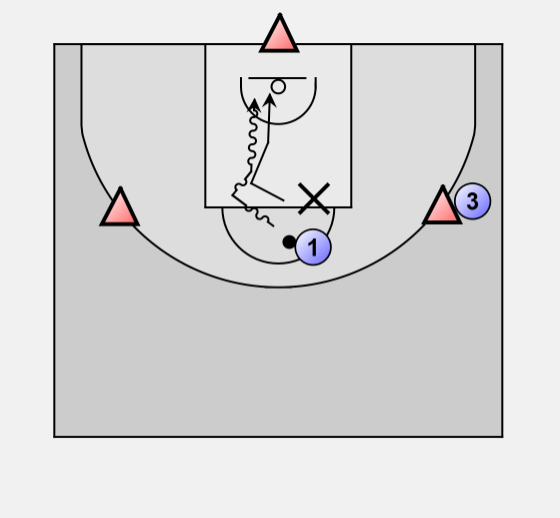 1 plays one to one, try to let him/her stay within the outer lines of the bucket.
It is also possible to limited the number of dribbles.
The defender must prevent the penetration and force the attacker to leave the bucket.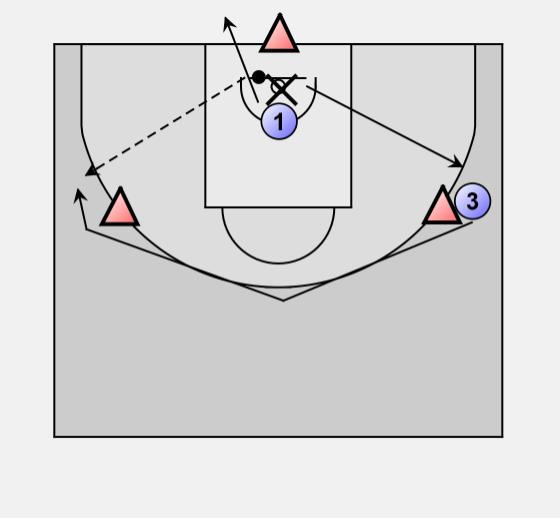 ROTATION:
1 takes the place of 2
2 takes the rebound and passes to 3 who already took the place of 1.
After the pass 2 goes to the place of 3.

Submitted by: Web Association Basketball Coaches
Category: Defense