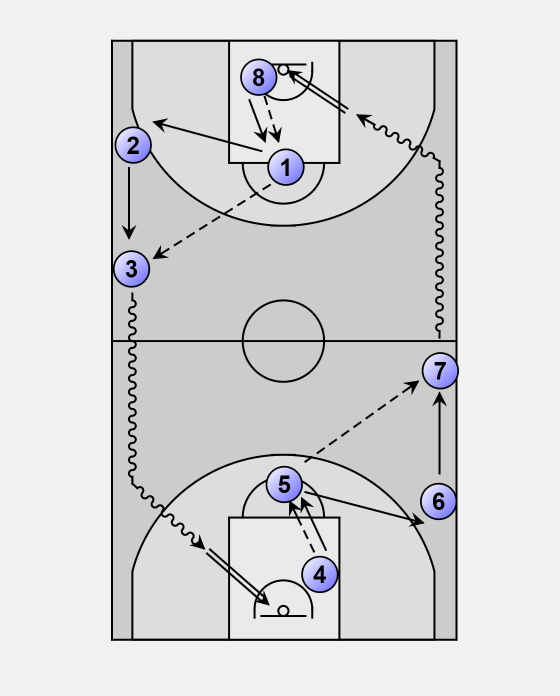 10 or 8 players / 4 balls
6 players / 2 balls
All players take the position of their predecessor, while rotating.
While moving 3/7 get the ball, make a fast dribble and a lay-up.
4/8 get the rebound and give an outlet pass to the top of the bucket (1/5).
At the same time 2/6 start, catch the ball in the air and without making travelling begin their dribble and make the lay-up.
The outlets (1/5) take their positions
This can also be played without a rebounder. 3/7 should take their own rebound and pass the ball to the top
Variantion: stop + shot
or stop + rocker step
or lay in (no dribble within 3 point area)

Submitted by: Frans Mens
Category: Warming up