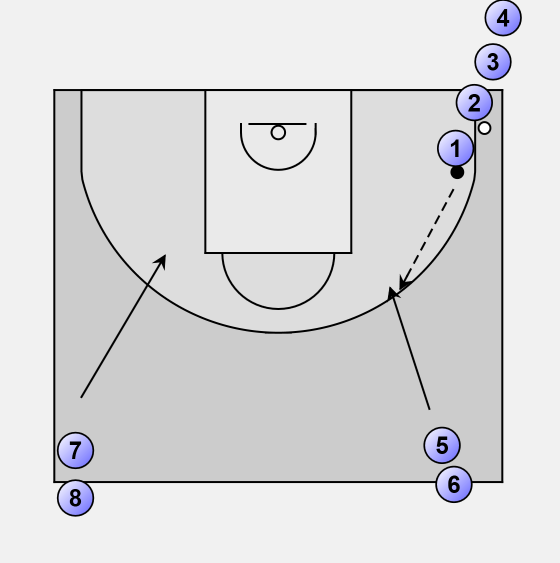 8 or more player 2 -3 balls
Player 5 gets a pass from player 1 and goes to the basket.
Player 7 goes for the rebound.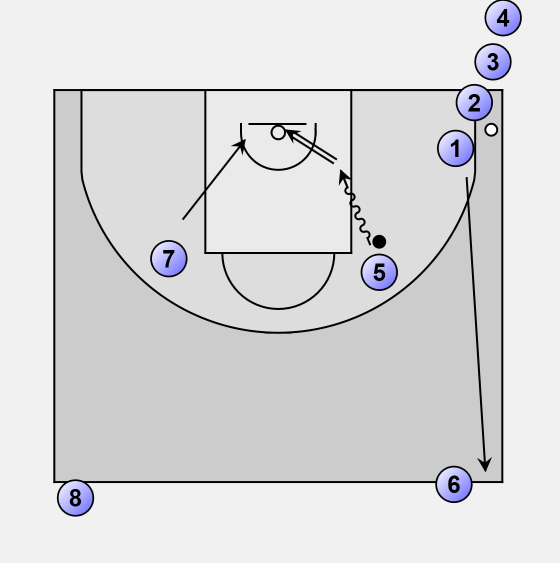 Player number 1 goes to the midline.
And player 5 takes makes his lay-up.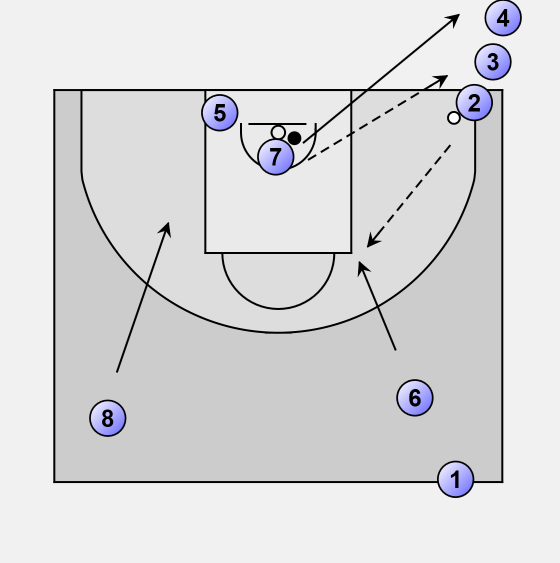 Player 7 takes the rebound and gives an outlet pass to player 3. He/she continues after his ball to the baseline corner.
Player 5 goes to the midline behind player 8
Player 2,6 and 8 started with there rotation.
Variations:
Left lay-up
Shots instead of lay-ups.

Submitted by: Jes-Soft
Category: Warming up