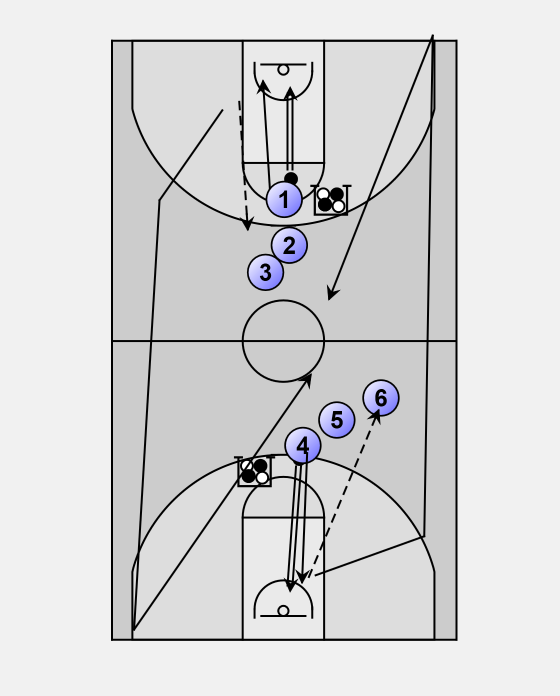 This drill is great for conditioning and shooting as well.
Split the team into two groups, each group will have a rack with 4 balls on top.
The first person in the group will shoot, get their own rebound, and pass it to the last person in line, who will place the ball back on the rack.
The shooter will then sprint to the opposite baseline and back to the end of the other line.
It keeps the players moving and shooting and they don't have to wait on a passer.
Great end of practice conditioner.

Submitted by: Ryan Shaw
Category: Shooting