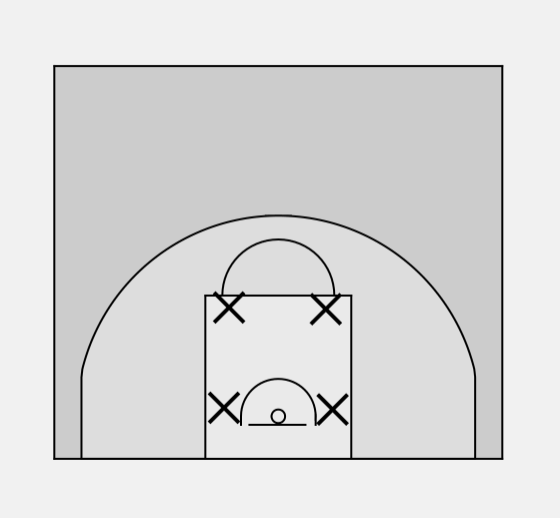 PRINCIPLES OF MOTION OFFENSE:
There are many principles in regards to running a motion offense, some are;
- to score
- ball reversal
- get inside the key (via dribble or pass)
- receivers
- reading the defense
MOVEMENT + PATIENCE = BASKETS
MOVEMENT WITH A PURPOSE
With any penertraion the receivers spots must be filled.
They are shown above with the "X", in addition to this we must always have an offensive man spot up opposite and a defensive safety.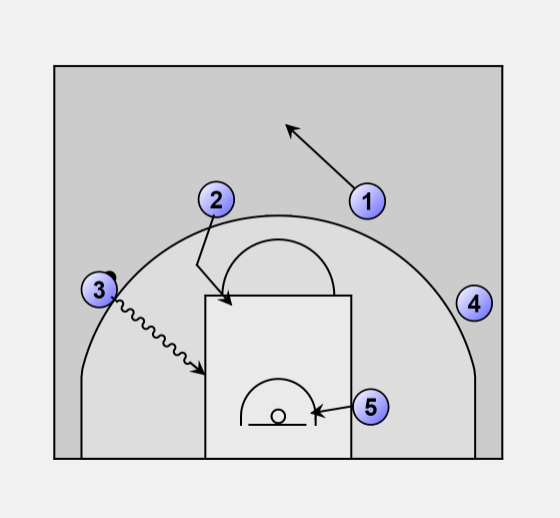 RECEIVER SPOTS:
Setup 1.
If you are below the # spot of the key you must always get to a receiver spot unless you are on the same side as a player posting up.
#3 dribble penetrates into the key, #5 steps into one receiver spot while #2 steps into another.
#1 repositions as the defensive safety while #4 is spotting up opposite.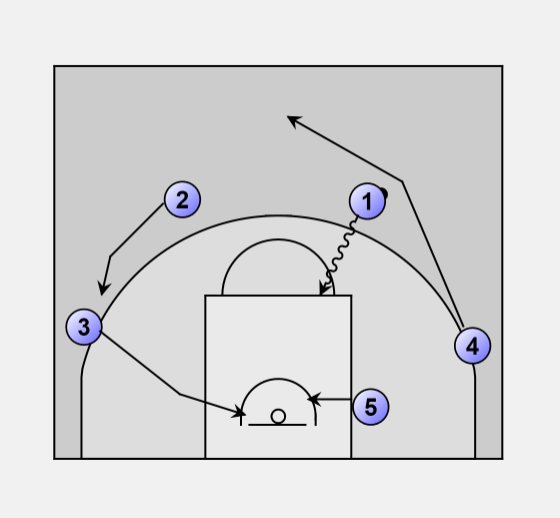 Setup 2.
#1 has dribble penetration form the point.
#5 and #3 fill in the receiver spots (low) while #2 moves into the spot up opposite position and #4 becomes the defensive safety.
#4 while having a long way to run to fill their spot will ensure that the floor remains balanced.
Plus the rule of do not fill a receiver sport if you are on the side that their is a post position filled.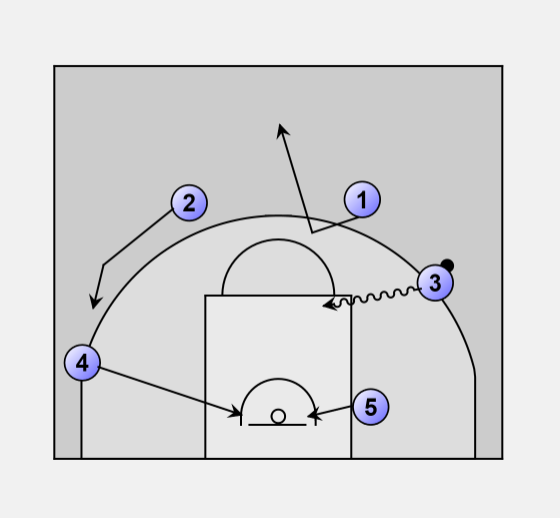 Setup 3:
#3 has penetration at the elbow.
#5 and #4 step into the receiver spots.
#2 takes up the position to spot up opposite.
While # 1 will fill in as the defensive safety.

Submitted by: Danny Breen based on notes from Pat Hunt
Category: Offense motion