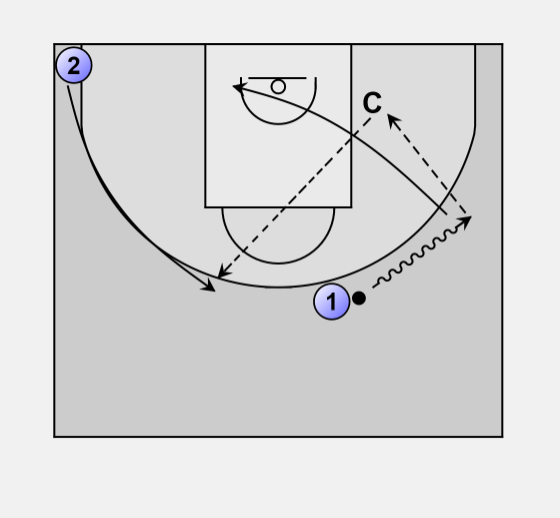 Oakland Penetrate & Kick
• 1 takes a hard dribble to the wing and feeds the post (a coach if available).
•
• 1 then makes a basket cut.
•
• 2 starts off in the opposite corner then cuts around the 3pt arc to receive a pass from the post player.
• 2 looks to drive, 3pt shot or pull up jump shot.

Submitted by: Matthew Dunstan
Category: Shooting