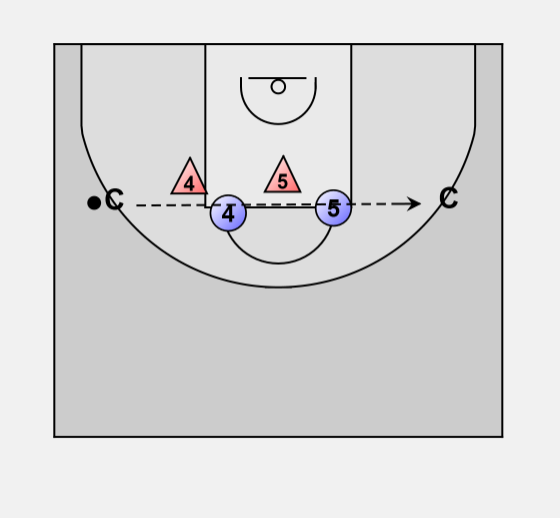 Posts start in high post position with defense and 2 coaches / players on the wings as passers.
The two coaches will either:
• skip pass the ball across to each other
• penetrate baseline
• shoot the ball
The 2 defensive players must play on their player and adjust / react to the ball movement. If the shot is taken they must box out their player and rebound. If defense rebound, they outlet pass to coach and go again. If offense rebounds, play to score. Drill can also be done with posts in the low position.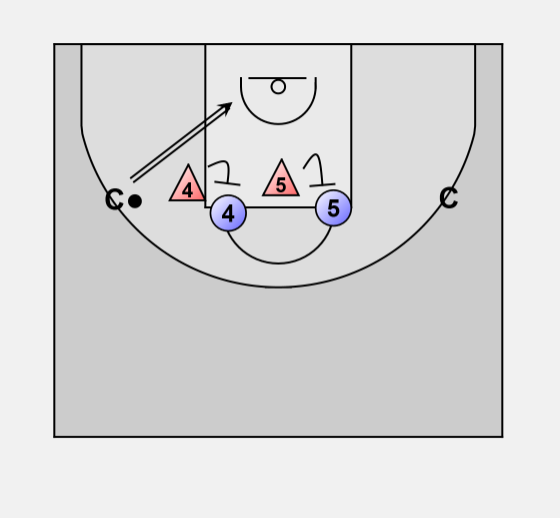 Points of Emphasis:

•
defensive stance - low and balanced
• carry hands
• defensive adjustments to ball movement
• follow defensive rules on position to guard
• correct technique to block out / rebound
Coaches Study Tour 2005

Submitted by: Matthew Dunstan
Category: Defense