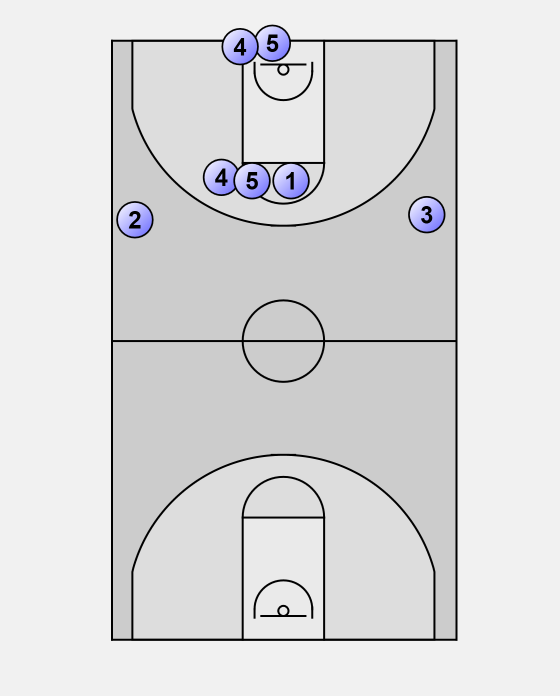 SJB break after made basket.
Either player 4 or 5 takes ball out of basket
Players 2 and 3 sprint outside lanes Player 4 or 5 that does not take the ball out of bounds sets up at foul line ball side and sprints to low block ball side.
Player 1 receives pass and looks down the floor for an open Player to pass if no one is open.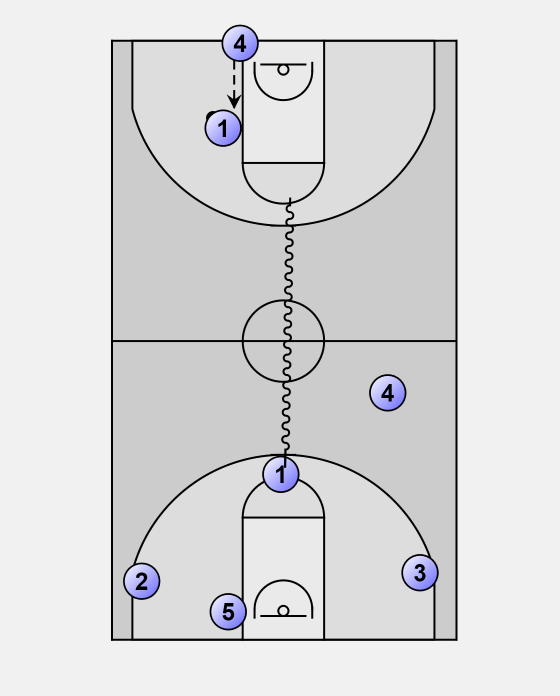 Player 1 brings ball up floor.
Player 4 trails play.
Players 2 and 3 cross after going to the basket switching sides to the wings.
Player 5 stays ball side.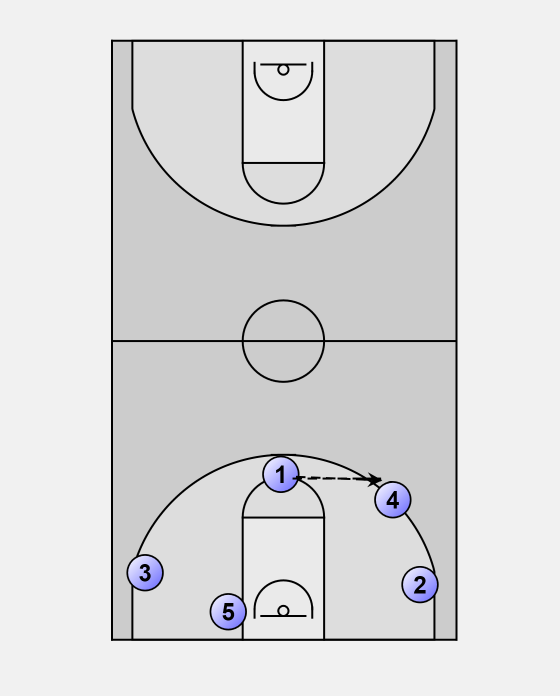 The Players are in position to start the offense.

Submitted by: Dan Oldham
Category: Secondary break