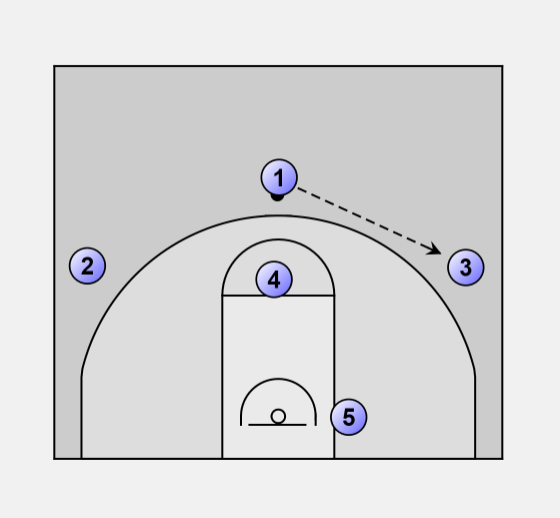 Offense in 1-3-1 set.
#1 passes the ball to the strong side (#3).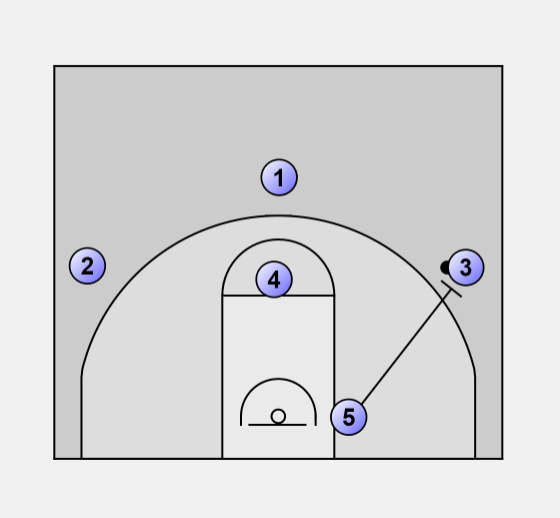 #5 sets a high pick for #3.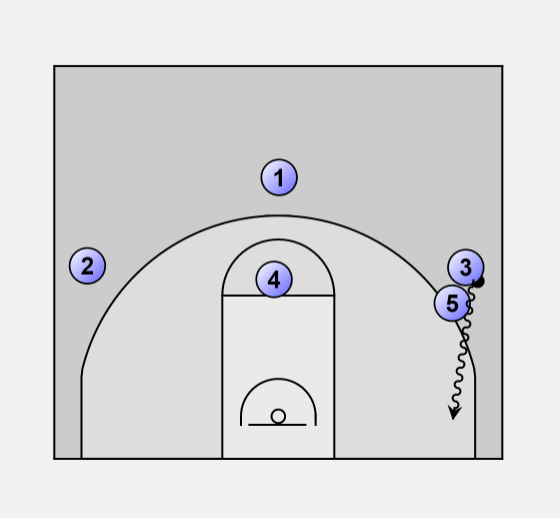 #3 dribbles toward the baseline scraping off of the pick.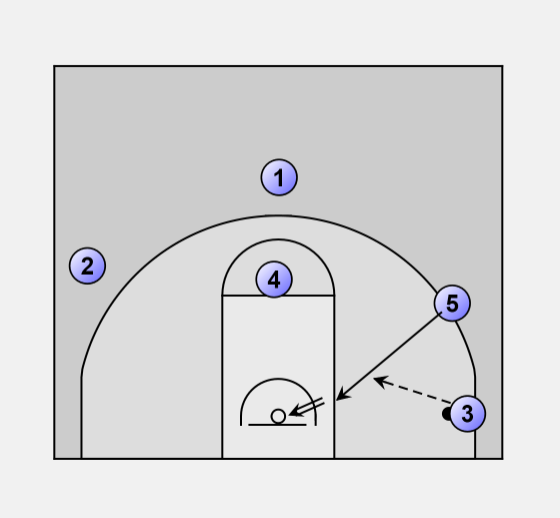 #5 open up to the ball and rolls to the block.
#1 looks to hit #5 for the lay in.

Submitted by: Jeffrey Roemisch
Category: Offense 1-3-1