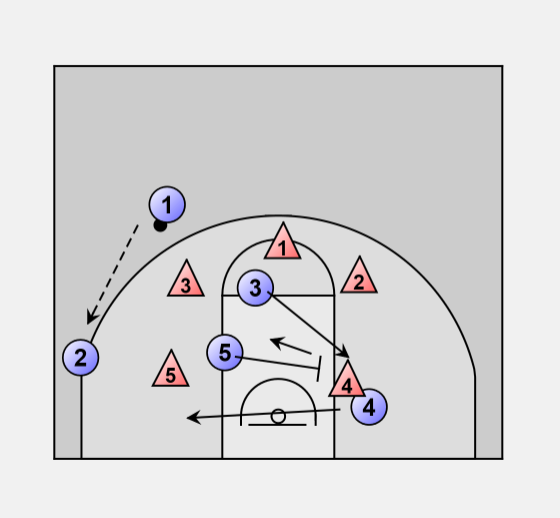 "BC" vs. a 3-2 zone
Same movement as against the 2-3, but here the screening angles are different.
5 screens away, and then rolls back to the middle of the lane.
4 cuts to the short corner.
3 dives to the weak side block.

On ball reversal, 4 x-outs,
5 screens middle, 3 x-cuts off of 4.
2 runs baseline to opposite wing.
5 gets to ball side block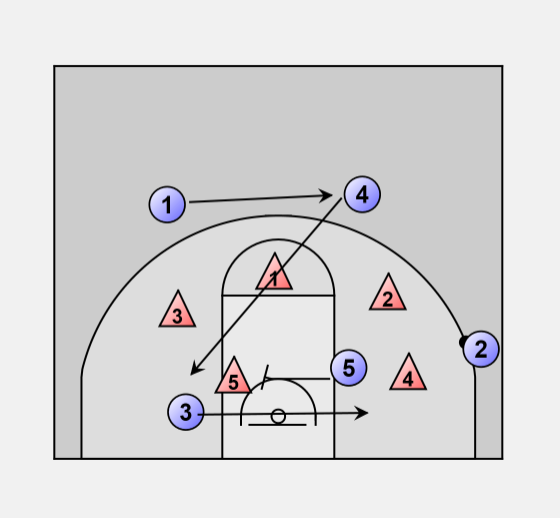 Offense continues to the left side.
5 screens the middle. 3 cuts to the short corner.
4 dives to replace 3.
1 replaces 4.

Submitted by: L. Obermayer
Category: Offense zone