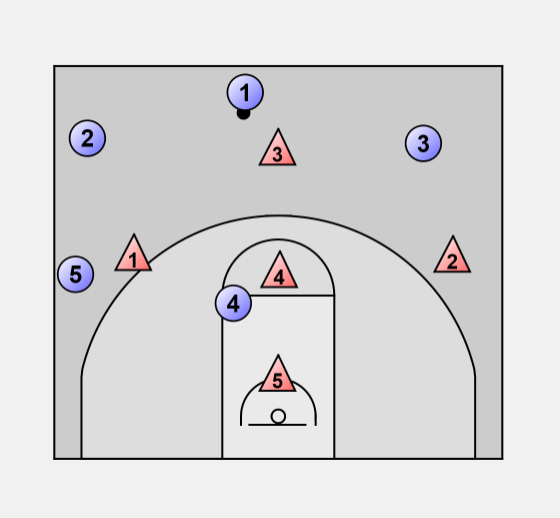 This is option1 of this play which I made up.
It should be used against a 1-3-1 half court defense which your opponent may use to try to change the tempo of the game.This is an excellent counter and will give you a quick basket.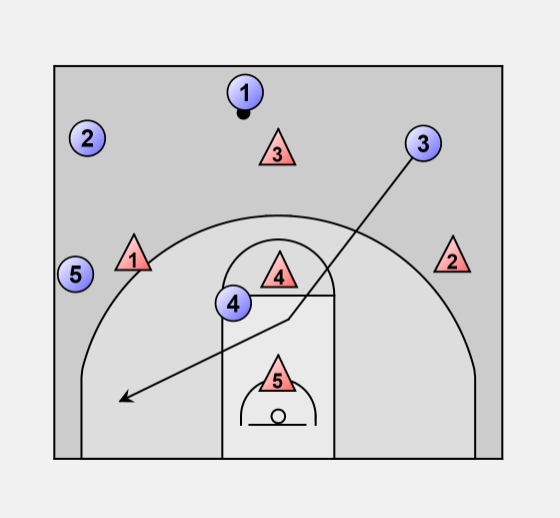 3 sprints over to the opposite side of the floor near the baseline.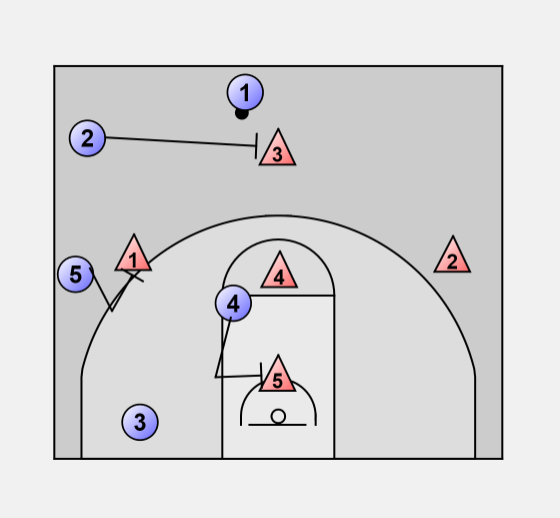 2, 5, and 4 screen the nearby defender.
-5 and 4 should do v-cuts before the screen so the defender doesn't see it coming.
-If you are 4, watch 3 in the key.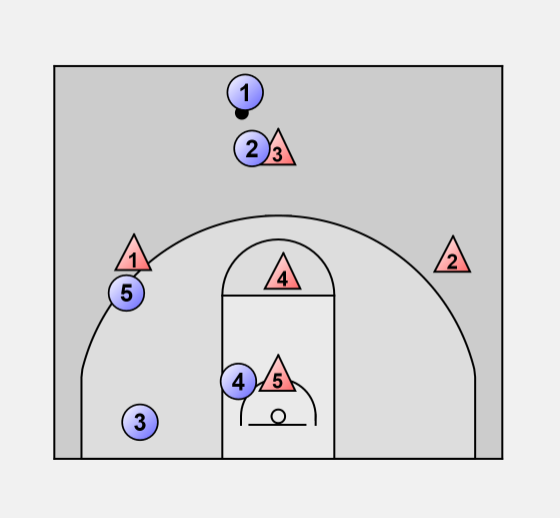 As you can see 3 is open for the lob.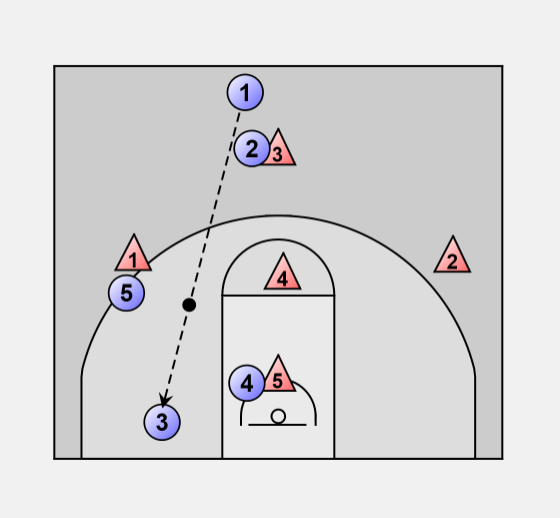 If you are 3, jump to the ball if nessecary.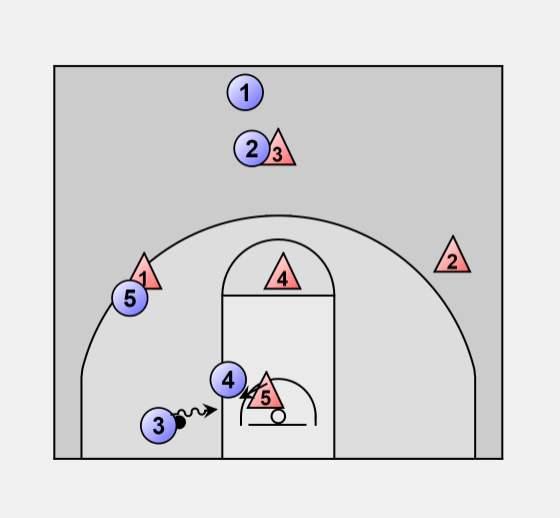 3 dribbles in until picked up by the defending #5.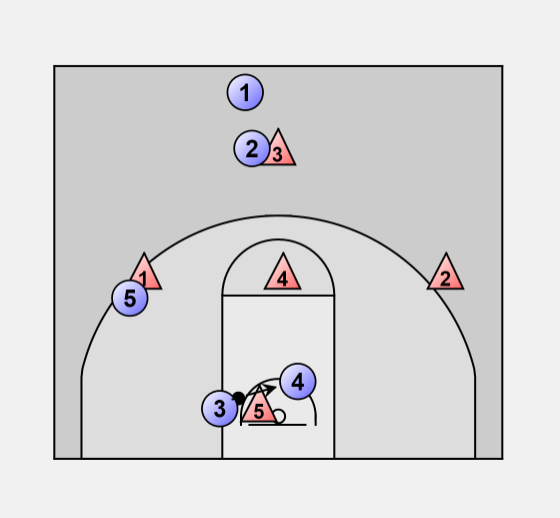 4 should spin off his defender and be open for the entry pass.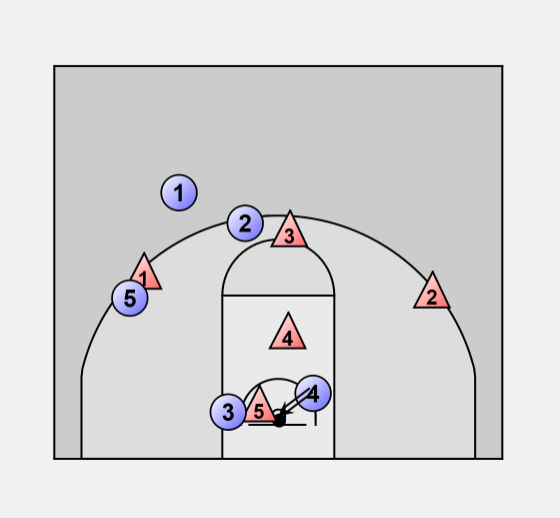 3, 4, and 5 are in decent position for the rebound.
4 should try to step out of the paint momentarily to get a fresh 3 seconds.

Submitted by: Nick Liguori
Category: Offense zone